NEWS
Horoscopes: What's in Your Stars?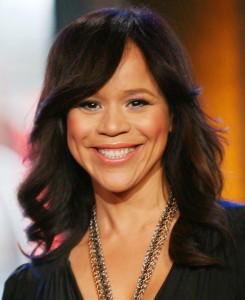 September 6
Today's celeb birthdays
1944: Swoosie Kurtz (67)
1947: Jane Curtin (64)
1958: Jeff Foxworthy (53)
1964: Rosie Perez (47)
Virgo
Though you're happy enough to welcome visitors from afar, by evening you could find life getting a little claustrophobic. It's time to get down to the nitty-gritty if you have reports to write or academic projects to complete. Don't believe everything you read online today! Call me to hear when you must keep your wits about you.
Article continues below advertisement
Aries
You're in a generous and extravagant mood today, Aries. But, since the stars advise you to lock your credit cards away, at least until this evening, it might be wise to curb that impulse. On the other hand, it's an excellent time to go for a new image! Call me to hear when to watch out for serious errors at work.
Taurus
Planning a reunion, Taurus, meeting up with an old friend, or perhaps offspring are making their way back? Venus and Jupiter, the two lucky planets, surround you with love and hope. It's a day when there is much to look forward to. Call me to hear when love keeps you guessing.
Gemini
Home and family continue to bring you comfort and contentment. But now you're sensing the turn in the year and a need to pick up from where you left off last month. Start making your plans to put those bright ideas into practice without further delay. Call me to hear when you can safely wriggle out of a commitment.
Cancer
Nice news, happy conversations and agreeable meetings make this a pleasant return-to-work day after the long weekend. Make contact with friends and colleagues you've been out of touch with for some time. But alas invitations and resolutions made before 7.30pm won't be kept. Call me to hear when communications go awry.
Article continues below advertisement
Leo
Time to talk money, Leo? Fine if you're just talking over financial matters, or sorting your accounts. But not so good if the boss offers you a raise as there's a strong likelihood that it won't materialize. A shopping trip may be fun, but make sure what you buy is Kosher. Call me to hear when a purchase is a waste of money.
Libra
Another day spent like yesterday on quiet research is appealing. There are plenty of facts and figures you're digging up but there's also a strong chance that you may come to a dead-end. Take advice given to you today with a pinch of salt. Tender love grows. Call me to hear when you can't trust gossip.
Scorpio
Mix business with pleasure today, Scorpio. Socially, you have a pleasing day ahead. Take advantage of people's willingness to accommodate your ideas, and a partner's readiness to join in the fun. Agreements? Put these off until Thursday when the conditions are more favorable. Call me to hear when a colleague lets you down.
Sagittarius
Happy to increase your workload, Sagittarius? Of course you are! But before you step forward, just stop and think what you might be taking on. The shine of a new project could soon tarnish when the reality of what's involved kicks in. Postpone your decision until Thursday. Call me to hear when people in authority are unhelpful.
Article continues below advertisement
Capricorn
It's an interesting and varied day as the stars turn their spotlight on travel and faraway affairs, education and training, legal and written work. You may want to paint with a broad brush today, Capricorn, but it's the details close at hand that are important. Call me to hear when to double check travel arrangements.
Aquarius
Been busy refurbishing your home, Aquarius? Or perhaps you've had an army of people through your doors over the summer. Now it's time to sort, tidy, consolidate and get back to normality. It's going to be a little quieter at your house after today. Call me to hear when you shouldn't make that investment.
Pisces
You and your partner are full of big plans and high expectations, and you've been buoyed along by these ideas for weeks. But now if you look with greater scrutiny at what you want to do you may find that financially things just don't stack up. Time for a new plan! Call me to hear when an agreement is broken.
To sign up for OK! Magazine's daily horoscopes on your phone, text the first three letters of your star sign (e.g., SAG) to 63422. Subscription is $2.99 per month billed until you unsubscribe plus message & data rates may apply. Send STOP to 63422 to unsubscribe. Text Help to 63422 for help. Premium charges will be added to your wireless phone bill or deducted from your prepaid account. Subscriber certifies they are the account holder or have account holder's permission. For more info, please visit http://www.okmagazine.com/horoscopes/
Participating carriers include Alltel, AT&T, Boost, Cellular One, Nextel, Sprint, T-Mobile, US Cellular, Verizon Wireless, and Virgin.