NEWS
Horoscopes: What's in Your Stars?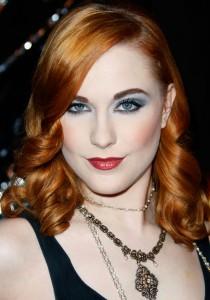 September 7
Today's celeb birthdays
1942: Richard Roundtree (69)
1978: Devon Sawa (33)
1987: Evan Rachel Wood (24)
Virgo
A creative project or the prospect of a hot date are the brightest spots on your horizon today. And thank goodness for that as they will help to take up the slack and absorb the flack of what could turn out to be a difficult or disappointing day. Call me to hear when a meeting sparks romance!
Article continues below advertisement
Aries
What a to-do is going on! Everyone's in a rush and getting nowhere fast. Could be you're in the middle of blitzing your home or redecorating the kitchen. It's a demanding day, but with a bit of creative nous, you'll soon make order out of this chaos. Call me to hear when to prepare for extra domestic demands.
Taurus
Expect your routine to be shot to pieces by delays and hold-ups. It's not through any fault of your own but because of someone else's incompetence which, as such, is likely to annoy you even the more. Love, however, cheers your heart. Call me to hear when you must pick your words carefully.
Gemini
Your mind is alive with new ideas, creative projects and grand schemes for your home environment. You may be losing your heart to a new fascination, but you need to think carefully before you spend. Remember: a fool and his cash are soon parted! Call me to hear when that financial decision is right.
Cancer
Not the easiest of days as you spend much time talking and planning rather than doing and achieving. However, that doesn't mean you should sacrifice your own vision and desires. On top of everything, someone may cross swords with you. It's a busy evening ahead. Call me to hear when to put in that special call.
Article continues below advertisement
Leo
Put health first today, Leo – you owe it to yourself and your loved ones. Pressure of work is likely to make the going heavy, but if you insist on taking some time out in the day, you'll avoid mental fatigue. A little retail therapy does you good. Call me to hear when financially you must take a realistic line.
Libra
Tensions are likely to rock the boat. Home, family, house, work and career make life difficult for you. Chances are, you'll end up with a headache. You need time to yourself today so step back out of the situation and leave the dust to settle. Call me to hear when you're in danger of taking on too much.
Scorpio
Staying on the move is a good thing today as distance gives a better perspective on what's going on. Trouble is, you may not be feeling at your best and in no shape to go far. Make up for it by calling up friends and exploring new ideas. Call me to hear when an outing has interesting consequences.
Sagittarius
Early morning news could be unsettling or expected deliveries don't arrive. There's a danger that you'll let either your sympathies or your finances run amok today. Concentrate on your work which is bringing you kudos, popularity and pleasure. Avoid impulsive investment – especially tonight. Call me to hear when an insight is spot-on.
Article continues below advertisement
Capricorn
Someone could let you down today which will involve rearranging your plans. But you know what they say: necessity is the mother of invention. The alternative arrangement you come up with, however, is likely to please even more. Stay out of the firing line tonight. Call me to hear when to avoid a complication.
Aquarius
People appear to be under stress or strain or some kind or another today. So if you feel tired, irritable, stretched or tetchy, bear in mind you're not alone. Give yourself some quiet thinking time. You can trust what you pick up on the grapevine late afternoon. Call me to hear when a financial project needs careful thought.
Pisces
There's all kinds of reckoning and settling up to be done today which may be frustrating and makes you see red. You won't necessarily hear the truth, the whole truth and nothing but the truth. However, assistance comes from someone close at hand later in the day. Call me to hear when to make that hot date.
To sign up for OK! Magazine's daily horoscopes on your phone, text the first three letters of your star sign (e.g., SAG) to 63422. Subscription is $2.99 per month billed until you unsubscribe plus message & data rates may apply. Send STOP to 63422 to unsubscribe. Text Help to 63422 for help. Premium charges will be added to your wireless phone bill or deducted from your prepaid account. Subscriber certifies they are the account holder or have account holder's permission. For more info, please visit http://www.okmagazine.com/horoscopes/
Participating carriers include Alltel, AT&T, Boost, Cellular One, Nextel, Sprint, T-Mobile, US Cellular, Verizon Wireless, and Virgin.