NEWS
Horoscopes: What's in Your Stars?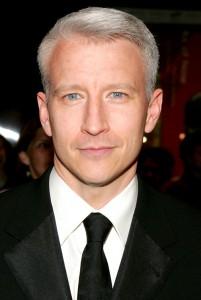 June 3
Today's celeb birthdays
1964: James Purefoy (47)
1967: Anderson Cooper (44)
1974: Arianne Zucker (37)
Gemini
Gemini can be slightly glib sometimes, often speaking before they think. Today, avoid getting drawn into a difficult debate either at work or with official matters. Financially, there may be a problem that needs to be sorted. A deeper issue makes you uncomfortable tonight. Call me to hear when you must take extra security precautions.
Article continues below advertisement
Aries
A secret dream is delicious but you want to keep it private while you quietly work out your feelings on your own. Home, work, family – it's a constant juggling act and one that today could take you by surprise. But not, that is, if you stay one step ahead of the game. Call me to hear when a domestic purchase is a waste of money.
Taurus
Wind up all on-going financial affairs before the weekend to ensure everything goes smoothly. Follow up contacts and catch up with friends. But get everything done and dusted by late morning. Then you can sail through any pressure the rest of the day might have in store. Call me to hear when a certain someone is unreachable.
Cancer
There's a distinct difference between what happens this morning and what takes place later on in the day. You're thinking of holidays, faraway adventures and a break from the past. But a whimsical mood descends this evening, and you're not so sure any more. Give yourself time. Call me to hear when your plans just don't gel.
Leo
Don't dawdle, Leo. Roll up your sleeves, get stuck in and don't leave things to the last minute. Not everything will go as smoothly as you would like it to this afternoon, perhaps because you're trying to do too many things at once. So pacing and planning your day is a must. Call me to hear when a work plan fails.
Article continues below advertisement
Virgo
Pay no heed to contrary people today, to children's whines or to work colleagues who only want to sponge off you. The weekend is coming up and doing something completely out of the ordinary is what you need now. See what you can fix up today. Call me to hear when a friend lets you down.
Libra
Balance, pace, rhythm, consensus – that's how you like to work and that's what makes you comfortable. On the other hand, we sometimes need a little pressure to help us up our game. Looks like that's what will happen later on today. So turn that challenge into an opportunity. Call me to hear when you can duck out of a duty.
Scorpio
Try not to get involved in discussions about philosophy, education or religion. If you do engage, you may find it very hard to backtrack and you could be opening a great big can of worms. What looks promising this morning could disappoint later on. Stay grounded. Call me to hear when travel plans come unstuck.
Sagittarius
Despite the odd contretemps with a loved one, this could turn out to be a red-letter day when Lady Luck smiles and brings you unexpected blessings. Money? Watch your outgoings and don't take risks with your valuables or possessions. A youngster may be a concern this afternoon. Call me to hear when best to broach a difficult subject.
Article continues below advertisement
Capricorn
Let love blossom, Capricorn, especially if you're already in an established relationship. If you're single and seeking romance, someone you meet this morning may fit your ideal picture. By evening, you're having second thoughts. When it comes to issues involving family and home, compromise is a must tonight. Call me to hear when love disappoints.
Aquarius
Money is highlighted today and it's a mixed bag of portents. On the one hand, you're advised to spend wisely and you're warned to take care of your wallet and possessions. But on the other, it looks as if one of your projects is about to pay off. Call me to hear when you need to take it easy.
Pisces
Busy, busy, Pisces, talking to the entire world and his wife, making arrangements with friends and sorting out other people's problems. But what about matters closer to home? If you close your eyes to what's going on, you may come up short later in the day. Call me to hear when you will need to cool the atmosphere.
To sign up for OK! Magazine's daily horoscopes on your phone, text the first three letters of your star sign (e.g., SAG) to 63422. Subscription is $2.99 per month billed until you unsubscribe plus message & data rates may apply. Send STOP to 63422 to unsubscribe. Text Help to 63422 for help. Premium charges will be added to your wireless phone bill or deducted from your prepaid account. Subscriber certifies they are the account holder or have account holder's permission. For more info, please visit http://www.okmagazine.com/horoscopes/
Participating carriers include Alltel, AT&T, Boost, Cellular One, Nextel, Sprint, T-Mobile, US Cellular, Verizon Wireless, and Virgin.