NEWS
Horoscopes: What's in Your Stars?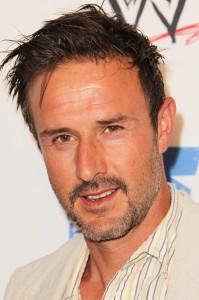 September 8
Today's celeb birthdays
1971: Brooke Burke (40)
1971: David Arquette (40)
1979: Pink (32)
1981: Jonathan Taylor Thomas (30)
Virgo
Trust your own instincts today rather than someone else's advice, be it a colleague, partner, consultant or so-called specialist. Having repairs done? Get a second opinion. Waiting for a delivery? Check the item over before you sign that acceptance form. Call me to hear when a meeting sparks romance!
Article continues below advertisement
Aries
You've been working very hard recently and now you're looking for a new experience. If it involves hooking up with others, be sure the people you choose to be with are trustworthy. With the right mix, however, some very interesting sparks with strike. Call me to hear when to prepare for extra domestic demands.
Taurus
You've been looking for a new direction and now, with strings being pulled from behind the scenes, you could suddenly find the opportunity you've been waiting for. But there are several false starts. Stay alert so as not to trip up. Call me to hear when you must pick your words carefully.
Gemini
Conspiracy theories abound today, Gemini, and confusion clouds your thinking. What have you forgotten to do; who should you be seeing; and did you send the message to the intended recipient? A wrong turning can take you along an interesting road and surprises are in store. Call me to hear when that financial decision is right.
Cancer
Reality is a little blurred around the edges today, Cancer. So don't rush your fences, especially when shopping as there's a strong chance you may be throwing good money after bad. At work, however, your creative ideas are flowing well and the powers-that-be are impressed. Call me to hear when to put in that special call.
Article continues below advertisement
Leo
With so much attention given over to your work these days, it's not surprising that a loved one could be feeling neglected. So make a fuss of your other half today. News from faraway sparks fresh ideas. Wait until late afternoon before you agree. Call me to hear when financially you must take a realistic line.
Libra
Keep a close eye on youngsters today, Libra, and be sure you know where they are. Arranging a social event? Could be a friend lets you down, the venue's sold out or the dates are wrong. It will pay to double-check the details or, better still, to hand the whole project over to someone else. Call me to hear when you're in danger of taking on too much.
Scorpio
Looks like you'll be wrestling with a domestic problem today; watch out for leaks and spills. But don't worry, it won't be all work and no play. Trust yourself and your abilities: your ingenuity will come up with a brilliant solution just when you need it most! Call me to hear when an outing has interesting consequences.
Sagittarius
Guard your tongue, today, Sagittarius! You know you can sometimes be tactless, putting your foot in it big time. Driving? Keep checking that blind spot this afternoon. Either a brilliant idea strikes you early evening or news comes through that galvanizes new plans. Call me to hear when an insight is spot-on.
Article continues below advertisement
Capricorn
There's deception in the air today, Capricorn, so you'd be wise to keep a close eye on your belongings. Double check you've locked the house and car safely, and that you've stowed away your valuables. Shopping? Look for an amazing bargain for your home after work. Call me to hear when to avoid a complication.
Aquarius
If you don't feel up to routine tasks today, Aquarius, if you're prone to mistakes or all fingers and thumbs – stop! Do something different, change your modus operandi, think outside the box. It's by stepping out of the situation that new insights, and brilliant ideas, strike. Call me to hear when a financial project needs careful thought.
Pisces
Feel you have to make up for lost time or you're compelled to put right previous mistakes? Don't push yourself too hard otherwise tiredness could lead to even more errors of judgment. If your heart isn't in your work, you're better off taking time out. Call me to hear when to make that hot date.
To sign up for OK! Magazine's daily horoscopes on your phone, text the first three letters of your star sign (e.g., SAG) to 63422. Subscription is $2.99 per month billed until you unsubscribe plus message & data rates may apply. Send STOP to 63422 to unsubscribe. Text Help to 63422 for help. Premium charges will be added to your wireless phone bill or deducted from your prepaid account. Subscriber certifies they are the account holder or have account holder's permission. For more info, please visit http://www.okmagazine.com/horoscopes/
Participating carriers include Alltel, AT&T, Boost, Cellular One, Nextel, Sprint, T-Mobile, US Cellular, Verizon Wireless, and Virgin.