NEWS
Horoscopes: What's in Your Stars?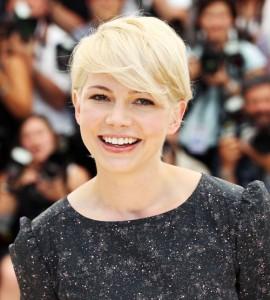 September 9
Today's celeb birthdays
1980: Michelle Williams (30)
1966: Adam Sandler (45)
1960: Hugh Grant (51)
Virgo
It may be the end of the working week but for you, Virgo, it's the start of a whole new ballgame. With Mercury, your ruler, entering your sign today, your confidence and powers of self-expression are about to grow. And red lights turn green. Call me to hear when a meeting sparks romance!
Article continues below advertisement
With busy Mercury starting to activate your work zone, it's down to business, Aries, in a big way! Roll up your sleeves and think teamwork now that people are pulling together. It's a good time, too, to start a new health regime and whittle away all that summer excess. Call me to hear when to prepare for extra domestic demands.
Taurus
Feeling flirty and flighty? Smooth-talking Mercury lights up your romance zone and puts a song in your heart. Here's your chance to make that first move, invite someone out or arrange that date. At work, your hard efforts get noticed and a sense of achievement ends your week. Call me to hear when you must pick your words carefully.
Gemini
Looking forward to visitors? Old friends, it seems, are making their way to your place. If you thought you were going to put your feet up this weekend, think again! With Mercury now moving into your domestic sector, there's a lively, bustling atmosphere waiting for you at home. Call me to hear when that financial decision is right.
Cancer
Get ready to roll, Cancer. Life is on the move and so are you. Fleet-footed Mercury is oiling the wheels and you're off on a trip. Either that or you're busy writing and talking. Expect siblings, neighbors or friends to be in touch with you today. Call me to hear when to put in that special call.
Article continues below advertisement
Leo
Money tops your list of activities today, Leo, as you get your finances in order. Shopping, too, comes under favorable stars – you're discerning and have a keen eye for value. Practical discussions gather pace now that you and your partner are so in tune. Call me to hear when financially you must take a realistic line.
Libra
Have you been making arrangements to get away from it all, Libra? A long weekend off would do you a world of good. But wherever you're spending the next few days, you'll be surrounded by warmth and goodwill. Your inner confidence grows as Mercury boost imaginative plans. Call me to hear when you're in danger of taking on too much.
Scorpio
If communications between you and a certain someone have been misfiring, here's your chance now to make that connection. It's your chance, too, to send out invitations as Mercury, planet of song and dance, is now poised to put the sizzle back into your social life. Call me to hear when an outing has interesting consequences.
Sagittarius
Whether you're pumping other people for information or giving out advice, you're at your rational best today, Sagittarius, and talking sense. Mercury, planet of the mind, raises your game at high level meetings. After an uncertain time, you now know where you're heading. Call me to hear when an insight is spot-on.
Article continues below advertisement
Capricorn
Think value for money today when you're going about your business or carrying out jobs for other people. At work, having financial facts and figures at your fingertips will impress the boss. Faraway places, trips, travel and training fill your thoughts over the weekend. Call me to hear when to avoid a complication.
Aquarius
Now's the time to clear up all doubts and make up for any of the absent-mindedness that's taken place over the last couple of days. You're now absolutely sure of travel arrangements, routes and direction if you're heading off for the weekend. Financial matters, too, are clearer. Call me to hear when a financial project needs careful thought.
Pisces
Making time for yourself over these last couple of days has been so beneficial. Not only has it helped to restore your batteries, but you've also managed to get quite a lot of work done. Now you're in a good position to wind up the week and enjoy time with the one you love. Call me to hear when to make that hot date.
To sign up for OK! Magazine's daily horoscopes on your phone, text the first three letters of your star sign (e.g., SAG) to 63422. Subscription is $2.99 per month billed until you unsubscribe plus message & data rates may apply. Send STOP to 63422 to unsubscribe. Text Help to 63422 for help. Premium charges will be added to your wireless phone bill or deducted from your prepaid account. Subscriber certifies they are the account holder or have account holder's permission. For more info, please visit http://www.okmagazine.com/horoscopes/
Participating carriers include Alltel, AT&T, Boost, Cellular One, Nextel, Sprint, T-Mobile, US Cellular, Verizon Wireless, and Virgin.