NEWS
Horoscopes: What's in Your Stars?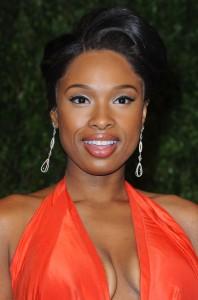 September 12
Today's celeb birthdays
1957: Hans Zimmer (54)
1967: Louis C.K. (44)
1973: Paul Walker (38)
1978: Benjamin McKenzie (33)
1981: Jennifer Hudson (30)
Virgo
Your understanding of a certain person or situation grows as matters come to light giving you the upper hand. Affairs of the heart? Now you can move your relationship to the next level. Sign contracts first thing this morning to ensure speedy progress. Call me to hear when you must curb a desire to spend on impulse.
Article continues below advertisement
Aries
You've had a lot to do since the beginning of the year and only now are you beginning to comprehend the magnitude of what you've taken on. Take some time today to reflect on what's past and start putting together a plan of action for the future. Call me to hear when to avoid impulsive action undermining a sweet affair.
Taurus
Hopes, goals, aspirations? Work out today what you've achieved so far this year and reassess those ambitions as yet unreached. Socially, it's a busy time with a joint project coming to completion. Organize a group outing, send out invitations, take the lead. Call me to hear when acting on a whim could lead to danger.
Gemini
Looks like there's a flap on at work today, Gemini, and you could be chasing a deadline. There's certainly lots of lively activity and some heightened tensions to deal with, too. Expect high level talks, meetings with officials and extra demands. A domestic matter comes to an end. Call me to hear when you must resist being led astray.
Cancer
There's excitement in the air today, Cancer. Travel, training and news from faraway whip you up into a frenzy of activity. Here's your opportunity to arrange a trip or to book yourself into a class. Mentally or physically, you're reaching out to further horizons. Call me to hear when to be ready for action.
Article continues below advertisement
Leo
Have your facts and figures ready to hand if you're dealing with business and finances today. You're a generous soul at the best of times but with a Full Moon egging you on, you'll have to fight extra hard to avoid spending way over your budget. Be practical! Call me to hear when you absolutely mustn't take chances when driving.
Libra
Monday morning dawns and duty calls. True, you attend to routine and get through your schedule, but your heart isn't altogether in your work. Make space amidst the bustle and the demands for some quiet time to yourself. A little solitude does you good. Call me to hear when to take other people's surprising behavior in your stride.
Scorpio
It's a full-on start to the week with children in high spirits. The Full Moon is upping the ante and creating noise and mayhem! Physically, mentally and emotionally, you've hit a fertile period and are at your most creative. Channel that energy into something good. Call me to hear when it's best to keep the past in the past.
Sagittarius
Today's Full Moon brings a domestic matter to a head. All the effort you've been putting in at home gets the praise it deserves. But you also need to juggle work and focus on official meetings. There are serious issues to raise and financial decisions to make. Call me to hear when Lady Luck lets you down.
Article continues below advertisement
Capricorn
Throw the curtains wide, Capricorn, and set your sights on the further horizon. You're inundated with news as a Full Moon shines on calls, contacts and developments both faraway and closer to home. A neighborhood or local matter is concluded today. Call me to hear when to be alert to problems in the home.
Aquarius
If you've been sorting out shared resources, filing papers or preparing figures for the taxman, put the finishing touches to your task now. The same applies if you're putting in for funding or taking professional advice. Research? Important matters now come to light. Call me to hear when you must control the desire to issue a challenge.
Pisces
Your annual Full Moon sets off a flurry of activity. Relationships, both personal and professional, are spotlighted today putting you on an emotional high. Joint plans – some quite radical – are up for discussion. Make decisions later in the day when you're in a more sober mood. Call me to hear when your impulsiveness could cost you dear.
To sign up for OK! Magazine's daily horoscopes on your phone, text the first three letters of your star sign (e.g., SAG) to 63422. Subscription is $2.99 per month billed until you unsubscribe plus message & data rates may apply. Send STOP to 63422 to unsubscribe. Text Help to 63422 for help. Premium charges will be added to your wireless phone bill or deducted from your prepaid account. Subscriber certifies they are the account holder or have account holder's permission. For more info, please visit http://www.okmagazine.com/horoscopes/
Participating carriers include Alltel, AT&T, Boost, Cellular One, Nextel, Sprint, T-Mobile, US Cellular, Verizon Wireless, and Virgin.