NEWS
Horoscopes: What's in Your Stars?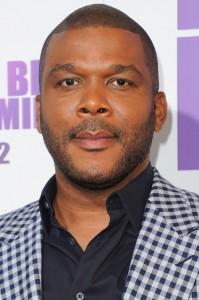 September 13
Today's celeb birthdays
1969: Tyler Perry (42)
1977: Fiona Apple (34)
1980: Ben Savage (31)
Virgo
Whether it affects your heart or your wallet, what you do today, promise or set in motion could result in unforeseen consequences. That's why it's so important that you think carefully before you make that move. Best not take any risks. Call me to hear when you must curb a desire to spend on impulse.
Article continues below advertisement
Aries
A change is as good as rest and hopefully you've had a chance to recoup over the last few days. But although you're fired up and full of new inspiration this morning, restlessness sets in early afternoon and it's the same old story. Try to relax. Call me to hear when to avoid impulsive action undermining a sweet affair.
Taurus
You need time alone, time to reflect and time to quietly get on with your work undisturbed. The more you can get done in the morning while your imagination is fertile, the better. Later your mood will change. Find an escape to avoid edginess. Call me to hear when acting on a whim could lead to danger.
Gemini
A joint task, whether at work or with friends, gets off to a great start this morning. People are inventive and trying out something new is refreshing. But beware personality clashes this afternoon which could set off problems and resentment. Call me to hear when you must resist being led astray.
Cancer
It's not always easy to make changes, especially not for someone like you for whom familiarity and routine are so fundamentally important. But change can bring new inspiration and a fresh perspective. So open your mind today and try something different. Call me to hear when to be ready for action.
Article continues below advertisement
Leo
Leo is what's known as a 'fixed' sign. It means that sometimes you can be a little intransigent, especially when people challenge your beliefs, opinions and modus operandi. You may indeed be right, but just remember there are many different ways to catch fish. Call me to hear when you absolutely mustn't take chances when driving.
Libra
Not everyone will agree with you today, Libra, that's a fact. Partners and people you work with are both surprising and unpredictable. Perhaps, given the circumstances, it might be best to leave contentious issues concerning home and family until another time. Call me to hear when to take other people's surprising behavior in your stride.
Scorpio
Although you start the day with good intentions, not all will go smoothly today, Scorpio. Unexpected distractions, breakdowns and other problems will interrupt your routine. Take care if traveling; wear sensible shoes to protect your shins and ankles. Call me to hear when it's best to keep the past in the past.
Sagittarius
Some of your bright ideas will take some getting used to, Sagittarius. So don't be surprised if others need time to absorb your plans. You're multi-talented so if at first you don't succeed, try something different. Finances? Keep your feet on the ground! Call me to hear when Lady Luck lets you down.
Article continues below advertisement
Capricorn
If you're determined to have your own way, you'll put yourself on a collision course with loved ones today, Capricorn. Far better to take other people's views and needs on board, especially at home. Watch out for dodgy electrical equipment. Be ready to act in an emergency. Call me to hear when to be alert to problems in the home.
Aquarius
With so many interruptions, mood swings and events out of the blue, you'll find it hard to settle, Aquarius. Perhaps you just have too many irons in the fire, or perhaps you have ants in your pants! If you want to get anything done, keep things simple today. Call me to hear when you must control the desire to issue a challenge.
Pisces
It's all very well dreaming you could win the lottery, find a treasure in the attic or discover a long-lost rich uncle who leaves you a fortune. When it comes to money today, you just have to be realistic. You know your own worth, Pisces. Don't let anyone put you down. Call me to hear when your impulsiveness could cost you dear.
To sign up for OK! Magazine's daily horoscopes on your phone, text the first three letters of your star sign (e.g., SAG) to 63422. Subscription is $2.99 per month billed until you unsubscribe plus message & data rates may apply. Send STOP to 63422 to unsubscribe. Text Help to 63422 for help. Premium charges will be added to your wireless phone bill or deducted from your prepaid account. Subscriber certifies they are the account holder or have account holder's permission. For more info, please visit http://www.okmagazine.com/horoscopes/
Participating carriers include Alltel, AT&T, Boost, Cellular One, Nextel, Sprint, T-Mobile, US Cellular, Verizon Wireless, and Virgin.