NEWS
Horoscopes: What's in Your Stars?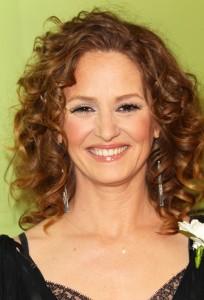 September 14
Today's celeb birthdays
1960: Melissa Leo (51)
1965: Michelle Stafford (46)
1973: Nas (38)
1981: Katie Lee Joel (30)
Virgo
Sometimes, Virgo, your need for precision is a little too nit-picking and that can get in the way of spontaneity. A cash short-fall of course doesn't help. But are you letting deep-seated issues cloud your vision? Loosen up: there's more to look forward to, as you'll discover tonight. Call me to hear when you must curb a desire to spend on impulse.
Article continues below advertisement
Aries
Don't expect to get things all your own way today, Libra. Someone, it seems, is determined to block your path. There's little you can do against a certain irascibility except give them a wide berth. Love flows into your life this evening and soothes your soul. Call me to hear when to avoid impulsive action undermining a sweet affair.
Taurus
Watch out for lowered vitality today. Even if you work in a quiet office or from home, the day is sluggish. What you need is a pick-me-up. So, whether it's a nice meal, a shopping spree or a session in the salon, shout yourself a well-deserved treat. Call me to hear when acting on a whim could lead to danger.
Gemini
After yesterday's escapade, chances are you and a certain someone just aren't seeing eye-to-eye. If you're feeling shut out or lonely, it's worth making the first move. Send out invitations and get together with friends. The thaw sets in this evening and socially life picks up. Call me to hear when you must resist being led astray.
Cancer
Nothing is straightforward today, Cancer, but you have to make the effort. So roll up your sleeves and deal with domestic tasks. Working from home? Force yourself to focus hard on the job in hand. Then you can reward yourself this evening and feel good with what you've achieved. Call me to hear when to be ready for action.
Article continues below advertisement
Leo
Hard as it may be, you just have to have that conversation today, Leo, so get it out of the way as soon as you can. If you can't face it, you'll just have to bite the bullet and do your duty. As a matter of fact, a pleasant evening awaits and your fears vanish into dust. Call me to hear when you absolutely mustn't take chances when driving.
Libra
Looks like you're locking horns with someone close, Libra! Are you feeling left out, blocked or ignored? If so, don't get yourself embroiled in an emotional power struggle. In this case, honesty is the best policy. Doing the right thing makes you feel good today. Call me to hear when to take other people's surprising behavior in your stride.
Scorpio
Make allowances for heavy work responsibilities and health concerns that are likely to slow your progress today, Scorpio. Give yourself time to imagine and dream – your subconscious is moving into a highly fertile phase! Snuggle up tight to your loved one tonight. Call me to hear when it's best to keep the past in the past.
Sagittarius
Work through the frustration and you'll be pleased when you get out the other side. Okay, so there are official duties or formal events you're really not looking forward to. But if you don't go, you'll never know. And chances are you'll be pleasantly surprised tonight. Call me to hear when Lady Luck lets you down.
Article continues below advertisement
Capricorn
You're never one to shirk your duty, Capricorn. But responsibilities hang heavy on your shoulders especially as you're juggling between your job and your home. Today, focus on your work and put domestic obligations aside for a change. By tonight, you'll be glad you did. Call me to hear when to be alert to problems in the home.
Aquarius
Much of what happens today takes you up a blind alley – which is frustrating. News is held up, travel is delayed and getting your point across feels like banging your head against a brick wall. Step back and wait. Matters resolve themselves tonight. Call me to hear when you must control the desire to issue a challenge.
Pisces
Are you being led down the garden path? Keep your wits about you today as people aren't altogether honest or straightforward when it comes to money and business. But there's light at the end of the tunnel and better prospects by the end of the day. Call me to hear when your impulsiveness could cost you dear.
To sign up for OK! Magazine's daily horoscopes on your phone, text the first three letters of your star sign (e.g., SAG) to 63422. Subscription is $2.99 per month billed until you unsubscribe plus message & data rates may apply. Send STOP to 63422 to unsubscribe. Text Help to 63422 for help. Premium charges will be added to your wireless phone bill or deducted from your prepaid account. Subscriber certifies they are the account holder or have account holder's permission. For more info, please visit http://www.okmagazine.com/horoscopes/
Participating carriers include Alltel, AT&T, Boost, Cellular One, Nextel, Sprint, T-Mobile, US Cellular, Verizon Wireless, and Virgin.