NEWS
Horoscopes: What's in Your Stars?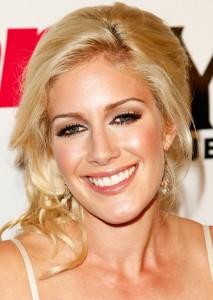 September 15
Today's celeb birthdays
1946: Tommy Lee Jones (65)
1946: Oliver Stone (65)
1984: Prince Harry (27)
1986: Heidi Montag (25)
Virgo
You have your hopes up today, Virgo, and your confidence is high. A project you're researching is fascinating. Focus on the task in hand and take a disciplined approach to ensure good progress. There's an edgy feel to the afternoon but the evening brings a sense of contentment. Finances improve. Call me to hear when you must curb a desire to spend on impulse.
Article continues below advertisement
Aries
After so much argy-bargy, you'll be pleased to know that relationships are about to take a sweeter turn. Venus, goddess or conciliation, smoothes your personal interactions and brings agreement and accord. As a consequence, business should prosper and in matters of the heart, love grows deeper. Call me to hear when to avoid impulsive action undermining a sweet affair.
Taurus
Work? No-one can deal quite as tactfully with problems as you can. With your initiative and customary good sense, you'll impress those who matter with your abilities today. Now it's time to step up routines that promote health and well-being. Whatever makes you feel good is right. Call me to hear when acting on a whim could lead to danger.
Gemini
Yet again, a cash shortfall could scupper your plans. Don't be impulsive or act irrationally! On the other hand, romance is blooming. You're growing fonder and closer to a colleague or special friend. Lay your cards on the table and an honest heart-to-heart will put your mind at rest. Call me to hear when you must resist being led astray.
Cancer
There's much to please today, especially so with news from faraway. Despite extra demands at work, it's a lively day with friends and companions lifting your mood. New developments at home spell success. Reward yourself with a lovely, laid-back evening and a cozy early night. Call me to hear when to be ready for action.
Article continues below advertisement
Leo
Mercury and Jupiter, the planets of communication and good fortune, join forces to bring you pleasing news about income and other financial matters. You're fearing the worst but the outlook late afternoon is easy, puts a smile on your face and leads to a pleasing evening. Call me to hear when you absolutely mustn't take chances when driving.
Libra
Whether it's work, love or friendship that you're after, a new upbeat attitude will help you turn things around. The stars are boosting your confidence, optimism and independence and you should start feeling good about yourself. Treat yourself to a good night out. Call me to hear when to take other people's surprising behavior in your stride.
Scorpio
Home, family, memories and everything that constitutes your roots go through your mind today. You're thinking about transforming your living environment and your inspired ideas bring domestic plans and projects together nicely. Health? Make any necessary appointments today. Call me to hear when it's best to keep the past in the past.
Sagittarius
A flurry of activity, meetings and appointments keep you busy today. Financially, a plan hits a stumbling block this afternoon – but it's nothing you can't surmount with some clever thinking. A goal is in sight and a contact gets in touch and shows a keen interest in your ideas. Call me to hear when Lady Luck lets you down.
Article continues below advertisement
Capricorn
Your career prospects receive a welcome boost from charismatic Venus today and friends in influential places will give you the support you need. With lucky Jupiter favorably placed, it looks like you could be in the right place at the right time to profit from something special. Call me to hear when to be alert to problems in the home.
Aquarius
If life's been a drag lately, if you haven't been making the sort of progress you think you should, or getting the breaks you deserve, hold on to your hat! With Venus widening your vistas, things are about to change. Start thinking laterally and look for opportunities coming your way. Call me to hear when you must control the desire to issue a challenge.
Pisces
You're determined to make some crucial changes. Work and money matters are your main targets: getting organized, efficient and setting budgets that will help you save. But don't spoil things by succumbing to an impulse buy this afternoon! Love? Time to rekindle that special rapport. Call me to hear when your impulsiveness could cost you dear.
To sign up for OK! Magazine's daily horoscopes on your phone, text the first three letters of your star sign (e.g., SAG) to 63422. Subscription is $2.99 per month billed until you unsubscribe plus message & data rates may apply. Send STOP to 63422 to unsubscribe. Text Help to 63422 for help. Premium charges will be added to your wireless phone bill or deducted from your prepaid account. Subscriber certifies they are the account holder or have account holder's permission. For more info, please visit http://www.okmagazine.com/horoscopes/
Participating carriers include Alltel, AT&T, Boost, Cellular One, Nextel, Sprint, T-Mobile, US Cellular, Verizon Wireless, and Virgin.