NEWS
Horoscopes: What's in Your Stars?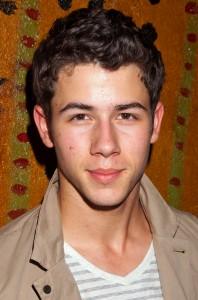 September 16
Today's celeb birthdays
1952: Mickey Rourke (59)
1971: Amy Poehler (40)
1982: Alexis Bledel (30)
1992: Nick Jonas (19)
Virgo
Think upwards, outwards and sideways, Virgo, because you're heading for a more expansive future with wider vistas and further horizons. Concerned you're taking on too much? Don't worry, your optimism will carry you through. Happily, romance also takes a bolder step forward now. Call me to hear when you must curb a desire to spend on impulse.
Article continues below advertisement
Aries
It may be the end of the working week but it's a day that marks the start of a new, more positive approach to your career. Financially, improvements are in sight – but that doesn't mean you should throw caution to the wind! Romantically, too, the prospects brighten. Call me to hear when to avoid impulsive action undermining a sweet affair.
Taurus
If travel plans have stalled lately, now's your chance to pick up from where you left off earlier in the year. Educational matters, training courses and legal affairs are also jolted forward. Creatively, your ideas are flowing and romance fills your heart with gladness. Call me to hear when acting on a whim could lead to danger.
Gemini
Finances have been somewhat skewiffy over the summer. But now that you're determined to get a grip and take a tougher line you should soon begin to see an uplift in your affairs. Tackle that serious family issue that's back on the surface with confidence now. Call me to hear when you must resist being led astray.
Cancer
Family life and domestic comforts continue to please and the prospect of a weekend at home is delightful. If you've been reassessing a certain relationship over the last few months, now's your chance to move forward with more certainty. Make that connection today. Call me to hear when to be ready for action.
Article continues below advertisement
Leo
With favorable stars working in your interest, this is a positive time to progress work, official matters and financial affairs. You're more determined than ever to get yourself organized and, as your resolve strengthens, your new target now is to get your health in shape, too. Call me to hear when you absolutely mustn't take chances when driving.
Libra
Home, family and property affairs have been on a back burner for some months while you've concentrated your efforts on your work and career. Now, however, with finances improving, it's time to pick up the thread, make necessary changes and complete outstanding tasks. Call me to hear when to take other people's surprising behavior in your stride.
Scorpio
It's hard to twiddle your thumbs while you wait for news to arrive or developments to happen. But at last your patience is rewarded as matters that have stalled for months now pick up steam again. Socially, this is a good day to make those future plans. Call me to hear when it's best to keep the past in the past.
Sagittarius
No matter how much work you've got on, your indomitable cheerfulness will help you sail through your schedule today. That same upbeat attitude will also impress those who matter. Financially, it's time not only to get organized but also to up your game. Call me to hear when Lady Luck lets you down.
Article continues below advertisement
Capricorn
Your life has been on hold for some months. Now, however, you feel at last you have the chance to grab the reins and drive yourself forward. Not only is there a reason to celebrate, but there's also a bright future to look forward to ahead. Call me to hear when to be alert to problems in the home.
Aquarius
Your mind has been comparatively restful over the summer. But as an Aquarian you thrive on a fertile flowing of ideas. So you'll be pleased to know that the stars are about to turn the creative tap on again. Perhaps that's why today's discussions are so fruitful. Call me to hear when you must control the desire to issue a challenge.
Pisces
Socially, life may have been unusually quiet over the last few months or invitations thin on the ground. If you've been out of touch with certain people, here's your chance now to renew your contact. Partnerships? Joint plans get a big cosmic boost today. Call me to hear when your impulsiveness could cost you dear.
To sign up for OK! Magazine's daily horoscopes on your phone, text the first three letters of your star sign (e.g., SAG) to 63422. Subscription is $2.99 per month billed until you unsubscribe plus message & data rates may apply. Send STOP to 63422 to unsubscribe. Text Help to 63422 for help. Premium charges will be added to your wireless phone bill or deducted from your prepaid account. Subscriber certifies they are the account holder or have account holder's permission. For more info, please visit http://www.okmagazine.com/horoscopes/
Participating carriers include Alltel, AT&T, Boost, Cellular One, Nextel, Sprint, T-Mobile, US Cellular, Verizon Wireless, and Virgin.