NEWS
Horoscopes: What's in Your Stars?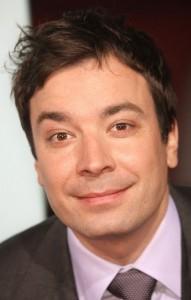 September 19
Today's celeb birthdays
1948: Jeremy Irons (63)
1974: Jimmy Fallon (37)
1976: Alison Sweeney (35)
Virgo
The stars highlight work and money today. Though it feels you're wading through treacle, your strategy works well and the boss' approval comes as a nice boost to your morale. Spendthrift Venus is enticing you to spend, spend, spend. Think hard before parting with your cash. Call me to hear when to act on that plan.
Article continues below advertisement
Aries
Whether you're dealing with money, children, lovers or creative projects - don't doubt yourself, Aries. Despite today's various hiccups, life is getting interesting and in some ways, you're on the verge of a breakthrough. Emotionally, your priorities are changing and a more responsible approach to love grows. Call me to hear when to make that commitment.
Taurus
You have your head screwed on where money's concerned. You're right on top of the facts and figures and on solid ground where business and finances are involved. Today, get on board a creative project and let your imagination fly. There's much to play for and to gain. Call me to hear when extra effort gets big results.
Gemini
You like to have fingers in many pies. However, there's merit in being single-minded and you'll recognize today that you'll be much more successful if you channel your efforts into a single project. Love and money? Complicated and you must handle the situation with a delicate hand. Call me to hear when confirmation comes through.
Cancer
Resolve to be as tactful as you can in all dealings with others and don't get bogged down in fruitless discussions. Not all is rosy in the relationship department. Perhaps you could take this opportunity for an intimate heart-to-heart with your partner and finally clear the air. Call me to hear when to make that purchase for your home.
Article continues below advertisement
Leo
A new week and a new determination sets in, Leo. But where a financial decision is concerned, it's probably wisest to play it safe since the signs suggest that matters are tricky. Neighbors and local affairs? Best nip any potential problems in the bud. Your good sense wins. Call me to hear when to seek that favorable response.
Libra
Your authority carries weight and takes you a long way. Have your address book and organizer handy because with your social life opening up, you're bound to make some useful connections. Travel, meetings and news you receive, however, may disappoint later this evening. Call me to hear when to organize that event.
Scorpio
There's a lot going on in your life just now and so much you need to settle in your own mind. Today, practical Saturn brings clarity to work through your innermost feelings and to get a handle on a certain situation. Remember, a secret told mustn't be betrayed. Call me to hear when to make that quiet approach.
Sagittarius
Not only are you making some pretty influential connections these day, but it looks very much as if a long-range goal is coming into sight. However, it pays to be cautious in matters of love and money today as you could be viewing life through rose-colored spectacles. Call me to hear when news from afar brings comfort.
Article continues below advertisement
Capricorn
Although subtle, you may notice a change of mood begins to sweep over you as you now develop a deeper, more serious attitude to life. You're getting into the swing of things after some initial worry. You know you're good, so just trust your judgment and yourself. Call me to hear when to make that investment.
Aquarius
Organize your time so that you can make room for some leisure activities this week. In fact, taking up a new health and fitness program would be ideal. Dreaming of faraway places? Make plans this afternoon. Setting off on a journey opens your heart to love. Call me to hear when a trip gets the green light.
Pisces
Business, finance, technology, science? A spot of research or background digging unearths the information you've been looking for. However, when it comes to domestic matters, it will pay to talk things over with other people before you go making changes. It's best to play it safe. Call me to hear when to clinch that deal.
To sign up for OK! Magazine's daily horoscopes on your phone, text the first three letters of your star sign (e.g., SAG) to 63422. Subscription is $2.99 per month billed until you unsubscribe plus message & data rates may apply. Send STOP to 63422 to unsubscribe. Text Help to 63422 for help. Premium charges will be added to your wireless phone bill or deducted from your prepaid account. Subscriber certifies they are the account holder or have account holder's permission. For more info, please visit http://www.okmagazine.com/horoscopes/
Participating carriers include Alltel, AT&T, Boost, Cellular One, Nextel, Sprint, T-Mobile, US Cellular, Verizon Wireless, and Virgin.