NEWS
Horoscopes: What's in Your Stars?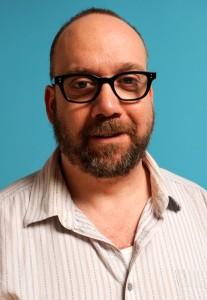 June 6
Today's celeb birthdays
1947: Robert Englund (64)
1967: Paul Giamatti (44)
Gemini
You've been dealing with some deep and serious issues lately and although matters aren't as yet resolved, you're now seeing the picture from a wider and more benign perspective. Socially and professionally, it's who you talk to this morning that counts. Call me to hear when a date falls through.
Aries
Future plans, money, children, holidays? Get your head together with your partner. The longer you discuss your ideas, the better the practical solutions you'll come up with this morning. Financially, the picture is brightening and your fortunes are on the turn. Call me to hear when a promise doesn't mean a thing.
Article continues below advertisement
Taurus
Get ready to move up several gears, Taurus. Write lists of jobs to be done, marshal your time and stick to your schedule no matter what. You'll be amazed how productive you can be when you try. Start as you mean to go on today. Call me to hear when an appointment will be rescheduled.
Cancer
Socially, your world is coming alive. Jupiter, planet of increase, in your people-to-people zone is drawing you to a new, more influential crowd. But, with the Sun low on your horizon, you need to take it slow and easy today. It's a time to think and consider. Call me to hear when a domestic plan fizzles out.
Leo
Job satisfaction is really important for you so you'll be pleased to hear there's plenty of that on its way. Turn to a trusted colleague or friend if you need advice or a favor this morning – someone whose opinion you value and who you know won't let you down. Call me to hear when to keep your eye on the blind spot.
Virgo
Had a busy weekend? You may not be completely up to speed today, Virgo.
Nevertheless, official business, meetings with bosses, senior members of staff or professionals in-the-know are remarkably productive first thing. Put travel and training top of your agenda today. Call me to hear when to watch your cash and possessions.
Article continues below advertisement
Libra
Finances? Once you start adding together all your assets, you'll be surprised how much they amount to. Whether at home or at work, it's just the sort of exercise you need to carry out today to get a true picture and perspective of your long-term plans. Call me to hear when you can comfortably wriggle out of a commitment.
Scorpio
In some ways, a new cycle is beginning as your contact base expands. You're looking for greater independence and a chance to prove yourself. Today's quiet chat behind the scenes will point the way. Single? Look out for a new attraction that could soon be entering the scene. Call me to hear when you mustn't trust your intuition.
Sagittarius
Travel arrangements, money, legal matters? That's only some of the items on your today's to-do list. In fact, it's a list that, no matter how many jobs you get done, it just keeps growing longer and longer as more and more gets added. Efficient organization is key. Call me to hear when a meeting is a waste of time.
Capricorn
It's the early bird that catches the worm, as the saying goes. Whether you have work or health issues in mind, need answers to your questions or simply want to show what you can do, go straight to the top! The sooner you start this morning, the better. Call me to hear when an official is unresponsive.
Article continues below advertisement
Aquarius
Take a look around the house today, Aquarius, and see what has to be done. It's been a hive of activity for a long while and, although there's no sign of a let-up just yet, at least you should start to see some pleasing results. Catch up with faraway affairs now. Call me to hear when not to book that trip.
Pisces
It looks like you have a lot of projects and plans in the pipeline, Pisces. But that doesn't mean you can afford to throw all caution to the wind especially where your wellbeing and vital energy are concerned. Today, put your health first. Slow but sure is the way. Call me to hear when a purchase isn't worth the money.
To sign up for OK! Magazine's daily horoscopes on your phone, text the first three letters of your star sign (e.g., SAG) to 63422. Subscription is $2.99 per month billed until you unsubscribe plus message & data rates may apply. Send STOP to 63422 to unsubscribe. Text Help to 63422 for help. Premium charges will be added to your wireless phone bill or deducted from your prepaid account. Subscriber certifies they are the account holder or have account holder's permission. For more info, please visit http://www.okmagazine.com/horoscopes/
Participating carriers include Alltel, AT&T, Boost, Cellular One, Nextel, Sprint, T-Mobile, US Cellular, Verizon Wireless, and Virgin.