NEWS
Horoscopes: What's in Your Stars?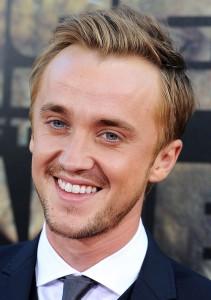 September 22
Today's celeb birthdays
1960: Joan Jett (51)
1961: Bonnie Hunt (50)
1961: Scott Baio (50)
1987: Tom Felton (24)
Virgo
How are you feeling, Virgo: confident, sparky, full of good ideas? You should be, given today's good omens. If there's a problem at the back of your mind it's money. But with circumstances on the turn, your financial position looks to be strengthening. Have faith. Call me to hear when to act on that plan.
Article continues below advertisement
Aries
As you know, Aries, happiness in a relationship depends on give-and-take and commitment leads to success. If this is something you've been struggling with, take heart. The Sun is about to shine on all partnership affairs and will lighten the load. Call me to hear when to make that commitment.
Taurus
Work demands are heavier or more tedious than usual. But with take-charge stars about to give you a spurt, whether it concerns your career, your health or your relationship, you'll soon stop being a follower and start being a leader instead. Begin today. Call me to hear when extra effort gets big results.
Gemini
Haven't heard from a loved one for a while; good friend been out of touch; feeling insecure? Matters are about to improve now that the Sun is heading for your fun and love zone and showering you with rays of light. Meanwhile, prepare for people dropping by. Call me to hear when confirmation comes through.
Cancer
There's much to think through today - have your facts straight and meetings will be a breeze. Domestic matters getting you down? Soldier on because, with new developments coming to light, you should soon start to see the silver lining in those heavy clouds. Call me to hear when to make that purchase for your home.
Article continues below advertisement
Leo
It may be difficult to get through to people today. Either that or you have a lot on your mind. However, don't be afraid to take the initiative: you have power on your side and it will do masses for your self-esteem! A financial tip-off moves things forward. Call me to hear when to seek that favorable response.
Libra
Work responsibilities, heavy demands or criticisms play on your mind. But with the Sun poised to make its annual move through your sign, life is set to become interesting. Working quietly on your own today picks up your mood and gets things done. Call me to hear when to organize that event.
Scorpio
Perhaps it's because you've been dreaming that yearnings for past experiences, overseas adventures or people faraway are in your thoughts first thing. Or else the prospect of a meeting is weighing heavily on your mind. Put your energy into teamwork and let friends lift your spirits. Call me to hear when to make that quiet approach.
Sagittarius
Important issues concerning joint assets, savings, finances and other business affairs are top of your agenda this morning. But, as you'll discover, the right officials, guidance and advice, will ease you through. What you need now are the facts and fingers at your fingertips. Call me to hear when news from afar brings comfort.
Article continues below advertisement
Capricorn
The stars are preparing to give you an open door to showcase yourself and your talents. You feel you have an onerous task ahead, but once you get into your stride, you'll make good progress. Partners are helpful. In-laws may be in touch. Call me to hear when to make that investment.
Aquarius
Hold-ups, blockages, frustrated dreams slow you down this morning. But do your sums. Chances are if you work things out, you'll find a way around that brick wall. With the Sun about to open out your vistas, you must now start to think big and reach for that dream. Call me to hear when a journey gets the green light.
Pisces
There are so many reasons why you can't do all the things you'd like to do. There are so many reasons why children can't have everything they want. And there are so many reasons why you need to stand back and think twice today. Relationships, however, improve. Call me to hear when to clinch that deal.
To sign up for OK! Magazine's daily horoscopes on your phone, text the first three letters of your star sign (e.g., SAG) to 63422. Subscription is $2.99 per month billed until you unsubscribe plus message & data rates may apply. Send STOP to 63422 to unsubscribe. Text Help to 63422 for help. Premium charges will be added to your wireless phone bill or deducted from your prepaid account. Subscriber certifies they are the account holder or have account holder's permission. For more info, please visit http://www.okmagazine.com/horoscopes/
Participating carriers include Alltel, AT&T, Boost, Cellular One, Nextel, Sprint, T-Mobile, US Cellular, Verizon Wireless, and Virgin.