NEWS
Horoscopes: What's in Your Stars?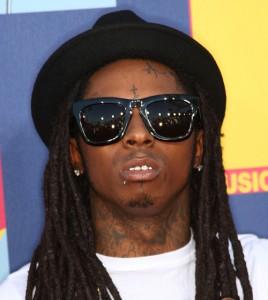 September 27
Today's celeb birthdays
1972: Gwyneth Paltrow (39)
1982: Lil Wayne (29)
1984: Avril Lavigne (27)
Libra
A power struggle, a stand-off or a conflict of interest throws you off balance – never a comfortable situation for a Libran! But with your annual New Moon throwing a different light on the situation, you could soon be turning a corner. Think positively. Call me to hear when you can safely wriggle out of a commitment.
Article continues below advertisement
Aries
It's an edgy start to your day and you know the morning will be challenging. Partnerships, both intimate and professional, are tense. Can you change your mood or your mindset? There's a good chance that matters will improve by early afternoon if you do. Call me to hear when the stars advise not to start anything new.
Taurus
Yesterday's perturbations continue to rumble on through the morning and it may be difficult to get to the bottom of your disquiet. Throwing yourself into a task, however, is a good way to work through frustration. Give today's New Moon a chance to turn over a fresh page. Call me to hear when you mustn't take any risks.
Gemini
You're not out of the woods yet, Gemini, despite your best efforts yesterday. The problem is that people want to do their own thing which doesn't bode well for group cohesiveness. Keep a firm grip on your cash and dark thoughts at bay. Events bring change this afternoon. Call me to hear when you mustn't take your eye off the ball at home.
Cancer
It's another day's sailing over choppy seas. That eternal triangle of home, love and work continues to create intricate ripples that disturb your equilibrium. But change is in sight and though you're not in a safe harbor just yet, you're not too far from the shore. Call me to hear how to avoid a plan going awry.
Article continues below advertisement
Leo
Whatever was done or said yesterday that created so much mayhem, carries on into the morning hours. But you are nothing if not enterprising, and not prepared to let the grass grown under your feet. This afternoon's New Moon brings new developments and a welcome fresh approach. Call me to hear when a purchase is a waste of money.
Virgo
Frustrations reach crisis point as financial facts and figures continue to disturb your thinking and threaten to destabilize your plans. Give it time to simmer down as certain changes are about to take place. By end week, this will all seem like a storm in a teacup. Call me to hear when you must keep your wits about you.
Scorpio
This week's events are taking their toll on your spirits and well-being. If energy is low, take time out. A couple of duvet days or a chance to work from home could make all the difference and provide the chance to generate new ideas. Call me to hear when a certain someone is untrustworthy.
Sagittarius
Although there seems to be no let-up in yesterday's turbulence, the vortex of energy that developments are creating around you could be the springboard you need to come up with sparkling innovative ideas. Socially, you're embarking on an interesting new phase. Call me to hear when an opportunity isn't all it appears.
Article continues below advertisement
Capricorn
Tension continues to build over the next couple of days. But there's light at the end of the tunnel – as you'll begin to see this afternoon. The important thing is not to lock horns with other people who are equally under pressure. A new opportunity is in sight. Call me to hear when that trip gets postponed.
Aquarius
Storm clouds have been gathering on your horizon over the last forty-eight hours. But being aware of the impending deluge gives you a chance to run for shelter! Think before you speak, check equipment before you use it and, if travelling – slow down. Call me to hear when you shouldn't make that investment.
Pisces
It's in your interest not to get embroiled in other people's issues today – especially not when it comes to matters concerning values and finances. Where your own affairs are concerned, it may be time to look ahead and find a way to break new ground. Call me to hear when a promise doesn't mean a thing.
To sign up for OK! Magazine's daily horoscopes on your phone, text the first three letters of your star sign (e.g., SAG) to 63422. Subscription is $2.99 per month billed until you unsubscribe plus message & data rates may apply. Send STOP to 63422 to unsubscribe. Text Help to 63422 for help. Premium charges will be added to your wireless phone bill or deducted from your prepaid account. Subscriber certifies they are the account holder or have account holder's permission. For more info, please visit http://www.okmagazine.com/horoscopes/
Participating carriers include Alltel, AT&T, Boost, Cellular One, Nextel, Sprint, T-Mobile, US Cellular, Verizon Wireless, and Virgin.