NEWS
Horoscopes: What's in Your Stars?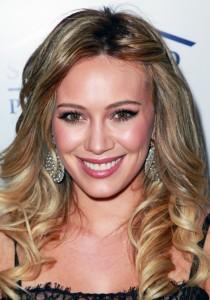 September 28
Today's celeb birthdays
1934: Bridgitte Bardot (77)
1967: Mira Sorvino (44)
1968: Naomi Watts (43)
1987: Hilary Duff (24)
Libra
Career-wise, you want to give more time and energy to your work but matters at home keep getting in the way. Take heart because that domestic issue is on the verge of turning a corner. Talking to a friend enables you to see the situation in a new light. Call me to hear when you can safely wriggle out of a commitment.
Article continues below advertisement
Aries
Do you feel you've reached an impasse where a job or a certain relationship is concerned? As they say, the darkest hour is just before the dawn. So don't give up because the signs are that you'll hit on the right solution before the week is out. Call me to hear when the stars advise not to start anything new.
Taurus
Feeling frustrated with the progress you're making, Taurus? Hang in there as you'll be galvanised into action before you know it. The tide is about to turn and you'll find yourself swimming along in the right direction again very soon. Call me to hear when you mustn't take any risks.
Gemini
You've had some deep issues to face and extra financial concerns, too. So it's not surprising that you haven't been thinking clearly lately. Or perhaps you're disappointed because a project you'd set your heart on isn't going to be viable after all. Just notch it up to experience. Call me to hear when you mustn't take your eye off the ball at home.
Cancer
A matter preying on your mind makes you feel world-weary today. Work out a strategy so that you can get things moving forward as soon as possible. Take heart, the emotional side of your life may look bleak, but it's about to perk up. Call me to hear how to avoid a plan going awry.
Article continues below advertisement
Leo
It's possible to have too much of a good thing and if you've taken your health and well-being for granted lately, your system could well complain today. Work, too, is building up and adding extra pressure. But it's not too late to act… Call me to hear when a purchase is a waste of money.
Virgo
Integrity and common sense are required when someone tells you a secret, or takes you into their confidence today. Tearing your hair out over your finances? Happily, Lady Luck has her sights on you and you'll discover quite soon that better times are on the way. Call me to hear when you must keep your wits about you.
Scorpio
Tie up loose ends to give yourself a bit of breathing space later on. You've been belting around all over the place recently but now is the time to rest and think about more personal matters. A new idea is coming together – give it time. Call me to hear when a certain someone is untrustworthy.
Sagittarius
Have you lost the plot, Sagittarius? Or perhaps it's that your goals and ambitions have hit a sticky patch. Whichever, you'll be pleased to know that developments ahead will make the future crystal clear. Don't talk money with friends! Call me to hear when an opportunity isn't all it appears.
Article continues below advertisement
Capricorn
You've got a lot on but obstacles could get in the way of your plans. The tense atmosphere in the air today doesn't help and you're advised not to make hasty decisions without first giving the matter some really careful thought. When one door closes, another one opens. Call me to hear when that trip gets postponed.
Aquarius
No, don't bury your head in the sand today. Let issues now come to the surface so you can sort them out. Dealings with legal, travel or foreign affairs intensify but you don't have to let things get on top of you. Forewarned is forearmed, they say. Call me to hear when you shouldn't make that investment.
Pisces
Shutting your eyes to your financial situation is no longer viable and you'll need to spend some time sorting out your bank statements, doing your invoices and balancing the books today. A friend cancels an engagement and you may be left kicking your heels. Call me to hear when a promise doesn't mean a thing.
To sign up for OK! Magazine's daily horoscopes on your phone, text the first three letters of your star sign (e.g., SAG) to 63422. Subscription is $2.99 per month billed until you unsubscribe plus message & data rates may apply. Send STOP to 63422 to unsubscribe. Text Help to 63422 for help. Premium charges will be added to your wireless phone bill or deducted from your prepaid account. Subscriber certifies they are the account holder or have account holder's permission. For more info, please visit http://www.okmagazine.com/horoscopes/
Participating carriers include Alltel, AT&T, Boost, Cellular One, Nextel, Sprint, T-Mobile, US Cellular, Verizon Wireless, and Virgin.