NEWS
Horoscopes: What's in Your Stars?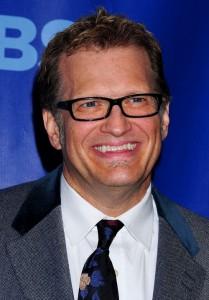 May 23
Today's celeb birthdays
1933: Joan Collins (78)
1958: Drew Carey (53)
1974: Jewel (37)
1976: Kelly Monaco (35)
Gemini
Lay firm plans now while the stars are focusing so favorably on travel, training, legal matters and educational affairs. Book tickets and places on courses that will enhance your knowledge and qualifications. Children? Expect some satisfying news or developments. Keep those creative ideas flowing today. Call me to hear which are the best days to make legal or travel arrangements.
Article continues below advertisement
Aries
Team work and group events come under favorable stars. Reach agreement and sign contracts for projects that will endure. Don't leave any tail ends to tie up in the morning as, chances are, something will get in the way. So, get everything you need to do done and dusted now. Call me to hear when best to make those social or shopping arrangements.
Taurus
It's a new week and you're raring to go. You're efficient, you're organized, you're taking charge and control. With this much gung-ho power to your elbow, you'll achieve what you set out to do in double quick time. It's a favorable day, too, for dealing with the authorities. Call me to hear which are the best days for official matters.
Cancer
Financial matters come under a good light. If you're thinking of investing, taking out a savings scheme or looking for a mortgage, apply now. Purchasing items for your home? What you buy today will give you lasting value. Socially, life is expanding. Call me to hear when best to deal with business or financial affairs.
Leo
Partnership-related matters are highlighted today. You're working like a demon but, with magnetic Venus in the mix, you're attracting all the right responses. You're also attracting all the right people? If you're looking for love, support, agreement, you won't need to look far. Call me to hear which is the best day to discuss partnerships and money.
Article continues below advertisement
Virgo
Efficient, directed, organized – you have a busy but highly productive day ahead. Arrange healthcare appointments or shop for personal items. What you buy today will give you good value and lasting appeal. Looking for a new job? Keep your eyes peeled now. Call me to hear when to make those healthcare appointments.
Libra
Interpersonal relationships, dealings with partners or with the general public come under cosmic blessings. Creative pursuits? Here's your chance to give a firm steer to any on-going projects you're currently involved in. Think entertainment and book tickets now. Call me to hear when to make that special date.
Scorpio
Family matters, home and property are uppermost in your mind today. Partners are very much on your wavelength making this an ideal day for a heart-to-heart. Make plans for the future and think big. Refurbishing or upgrading your kitchen or office? Finalize decisions today. Call me to hear when to make that special purchase.
Sagittarius
Meetings, writing, post, correspondence, calls? You have a full day ahead! Every man and his wife, it seems, will be seeking your advice today. Think travel, holidays and entertainment and make whatever bookings and arrangements are required. Youngsters make you proud. Call me to hear when to progress a domestic or property plan.
Article continues below advertisement
Capricorn
Home, work and money are harmoniously linked today, Capricorn. You're in your element taking charge of proceedings, sorting out domestic matters, dealing with financial affairs, banking and any shopping required. Romance? With Mars and Venus on your side, you're in love! Call me to hear when best to deal with a financial matter.
Aquarius
Planning a day out, thinking of taking off on holiday or going away on a business trip? Travel, both local and further afield, is in your stars today, Aquarius. But you have a lot to arrange – news, meetings, correspondence that need your attention. Variety is definitely the spice of life today. Call me to hear when your confidence is at its best.
Pisces
Make this a slow introduction to your week. There may be a lot going on around you but you'll achieve more working from behind the scenes than being at the centre of the action. Take this chance to make private calls or to consult the experts – especially in matters financial. Call me to hear when to make your mark.
To sign up for OK! Magazine's daily horoscopes on your phone, text the first three letters of your star sign (e.g., SAG) to 63422. Subscription is $2.99 per month billed until you unsubscribe plus message & data rates may apply. Send STOP to 63422 to unsubscribe. Text Help to 63422 for help. Premium charges will be added to your wireless phone bill or deducted from your prepaid account. Subscriber certifies they are the account holder or have account holder's permission. For more info, please visit http://www.okmagazine.com/horoscopes/
Participating carriers include Alltel, AT&T, Boost, Cellular One, Nextel, Sprint, T-Mobile, US Cellular, Verizon Wireless, and Virgin.