NEWS
Horoscopes: What's in Your Stars?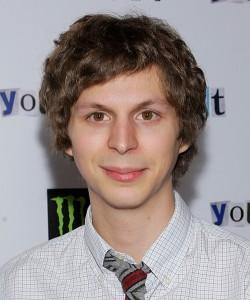 June 7
Today's celeb birthdays
1952: Liam Neeson (59)
1958: Prince (53)
1978: Bill Hader (33)
1988: Michael Cera (23)
Gemini
Taking things at face value won't give you the full picture today. What you need to do is dig beneath the surface. Surprisingly, the more you research, the more fascinating the task and the more satisfying the results. A loved one's good news is so pleasing this evening. Call me to hear when a date falls through.
Article continues below advertisement
Aries
Often you're just in too much of a rush to fully take in what's happening around you. And it's that rushing to get things done that may throw you late afternoon. If you can postpone shopping, do. Instead, devote time to a loved one. Let your hair down and have some fun. Call me to hear when a promise doesn't mean a thing.
Taurus
Your busy life is really kicking in now, Taurus, and you're having to up your game to keep up. But you can't do it all so use your judgment to prioritize late afternoon. Intellectual property? This evening, you'll see exactly how to make your ideas pay. Call me to hear when an appointment will be rescheduled.
Cancer
A plan may prove too costly this afternoon. But, before you reject it out of hand, give yourself some time to mull things over. Pull your thinking cap on where a domestic matter is concerned. A conversation later in the evening opens out all sorts of intriguing possibilities. Call me to hear when a domestic plan fizzles out.
Leo
There are lots of ways to get your message across, Leo, but being blunt isn't what's required this afternoon. Tempering your words with charm will get more people on your side and ultimately a better result. Your wisdom is sought after this evening and you'll find it good to talk. Call me to hear when to keep your eye on the blind spot.
Article continues below advertisement
Virgo
You're still not working on full power yet, Virgo. If you feel out of sorts, low in spirits or overshadowed, that's probably why. If you can't take the day off, or work from home, ensure you get an early night. Energy returns late evening and you're reassured by what you hear. Call me to hear when to watch your cash and possessions.
Libra
A friend or colleague may be disappointing or let you down. But read between the lines, do a little digging and give yourself some time to think things through. This evening's news from afar sets the seal. A late night legal or political conversation fascinates. Call me to hear when you can comfortably wriggle out of a commitment.
Scorpio
Tease out whatever professional or partnership problems are upsetting you this afternoon. Once you've said your piece, you can clear the air. It makes way for a much more relaxing evening when you can unwind with people you love. Financially, a late night decision is sound. Call me to hear when you mustn't trust your intuition.
Sagittarius
You can sometimes be a little too open and forthright, Sagittarius – just remember how members of your sign are prone to putting their foot in their mouths! Ease back this afternoon, but do take the lead this evening. Mix business with pleasure tonight. Call me to hear when a meeting is a waste of time.
Article continues below advertisement
Capricorn
Outré, kitsch, poor taste? It's not like you to go over the top, but it can happen – as indeed it could this afternoon unless you're aware of the pitfalls ahead. Instead, keep your head down and work responsibly. You know that's what gets you the Brownie points your cherish. Call me to hear when an official is unresponsive.
Aquarius
Some of your efforts will fall on stony ground today, which is disappointing. But don't give up – if at first you don't succeed, try again. By evening, you'll see that you were on the right track after all. Children are making steady progress and that makes you proud. Call me to hear when not to book that trip.
Pisces
It's surprising how quickly the mind and body can heal themselves. Whatever discomfort you feel in the day should ease by this evening. Partners have a way to relax you and make you laugh. You know what they say: laughter is the best medicine. And they're right! Call me to hear when a purchase isn't worth the money.
To sign up for OK! Magazine's daily horoscopes on your phone, text the first three letters of your star sign (e.g., SAG) to 63422. Subscription is $2.99 per month billed until you unsubscribe plus message & data rates may apply. Send STOP to 63422 to unsubscribe. Text Help to 63422 for help. Premium charges will be added to your wireless phone bill or deducted from your prepaid account. Subscriber certifies they are the account holder or have account holder's permission. For more info, please visit http://www.okmagazine.com/horoscopes/
Participating carriers include Alltel, AT&T, Boost, Cellular One, Nextel, Sprint, T-Mobile, US Cellular, Verizon Wireless, and Virgin.