NEWS
Horoscopes: What's in Your Stars?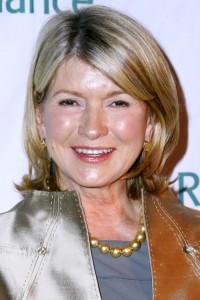 August 3
Today's celeb birthdays
1940: Martin Sheen (71)
1941: Martha Stewart (70)
1977: Tom Brady (34)
1979: Evangeline Lilly (32)
Leo
It's one of those stop-start days when you seem to be taking three steps forward and two back. Travel, transport, computers and communications could be complex and problematic. But your imagination is alive and your empathy for someone in need is overflowing. Call me to hear when to avoid a family dispute.
Article continues below advertisement
Aries
Are you looking for an escape route, Aries? Given today's challenging portents, unhelpful people and demanding situations, it's not surprising that you'd like to get away from it all. Even home, normally your sanctuary, is a hive of activity. But staying cool helps to calm the atmosphere down. Call me to hear when to avoid money running through your fingers like water.
Taurus
It's a busy day. But if there are certain commitments and responsibilities you'd like to wriggle out of, making your excuses first thing this morning should work nicely to your advantage. Once done, you can then go off and do your own thing with a freer conscience. Call me to hear when to avoid a domestic argument.
Gemini
There's high voltage activity around you, Gemini, and it appears someone is getting carried away! Financially, you're more determined than ever to improve your income. But with equipment on the blink or needing to be replaced, what comes in one door goes straight back out another! Call me to hear when you must watch what you eat.
Cancer
Prepare for a day of hassles and set-backs, Cancer. At home, domestic dramas are playing themselves out and it looks like you'll be rushed off your feet. Challenging though events are, focus on what is going right and build on from there. Call me to hear when to avoid throwing good money after bad.
Article continues below advertisement
Virgo
Finances are difficult today but a friend or partner will lift your mood and blow away those grey clouds beautifully. Events later in the month will give you a better view of how the land lies. Chances are, you'll change your mind several times between now and then. Call me to hear when you're in danger of overtaxing your system.
Libra
Libra and love go together – usually! But with antagonistic stars to contend with and sparring in your relationship sector, you may find your patience and goodwill stretched to breaking point. You're under pressure, and that's not how you like to work. But what you achieve is good. Call me to hear how to avoid being the one who picks up the tab.
Scorpio
Perhaps it's the Moon that's stirring your emotions and clouding your judgment today. Or perhaps you're musing over past disappointments. Your chart shows that you're feeling trapped. Try not to champ at the bit – freedom is all in the mind and the more rest you can get, the better. Call me to hear when you mustn't break the rules.
Sagittarius
There's confusion about, some waiting around and time wasting. You'd much rather be at home getting on with your life, but a promise is a promise. Be aware that there's a lot of hot air at meetings and contentious people with a beef about money. Keep your head down. Call me to hear when you shouldn't make that trip.
Article continues below advertisement
Capricorn
You could do with some emotional body armor today, Capricorn, as there seems to be flack flying around in all directions! Work, home, partners make a gritty triangle of antagonism. But are you contributing to the mayhem? Take a sympathetic approach to calm things down. Call me to hear when a friend lets you down.
Aquarius
You're feeling tender today, Aquarius. Perhaps it's because you can't shift a worry from your mind that's connected with something that happened on your travels, or that you saw on tv. Whatever it is, your generosity and compassion come to the fore. Take care on the road. Call me to hear when you're caught between a rock and a hard place.
Pisces
It's a challenging day in many respects when the stars advise you to steer clear of spending money, thinking about the mortgage or getting caught up in deep psychological issues with a friend or colleague at work. Throw your energy instead into a creative project and avoid controversy. Call me to hear when to be extra cautious on the road.
To sign up for OK! Magazine's daily horoscopes on your phone, text the first three letters of your star sign (e.g., SAG) to 63422. Subscription is $2.99 per month billed until you unsubscribe plus message & data rates may apply. Send STOP to 63422 to unsubscribe. Text Help to 63422 for help. Premium charges will be added to your wireless phone bill or deducted from your prepaid account. Subscriber certifies they are the account holder or have account holder's permission. For more info, please visit http://www.okmagazine.com/horoscopes/
Participating carriers include Alltel, AT&T, Boost, Cellular One, Nextel, Sprint, T-Mobile, US Cellular, Verizon Wireless, and Virgin.