NEWS
Horse Incident Bringing Madonna & Jesus Closer Together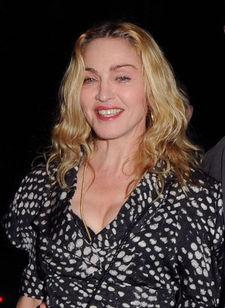 It's been a bad few weeks for Madonna, who not only a big speed bump in her bid to adopt a second child from the African nation of Malawi, but who also suffered the dual embarrassment of first having been tossed from her horse in the Hamptons and then falsely blaming a non-existent paparazzo for causing the accident.
But according to an item in Monday's New York Post, Madge is getting through this latest ordeal with the help of Jesus — no, not that Jesus! — Jesus Luz, the hunky Brazilian who has been the Material Girl's on-off companion in recent months.
Article continues below advertisement
The Post story claims that Madonna's friends in high places are so in favor of the coupling that they're doing what they can to keep them together. That includes fashion designer Marc Jacobs, who reportedly penned a letter of support for Jesus' work permit so he could remain in the good ol' U.S. of A.
"Marc campaigned for Jesus, saying he is highly talented and a necessity to the label," the paper quotes a source as saying.
Additionally, the story claims that Madonna's friends in the fashion biz are hiring Jesus to model their products — but only as a favor to the pop superstar. "As long as he can legally work in the U.S., they can be together," says their source.