NEWS
The Hottest 25 Stars Under 25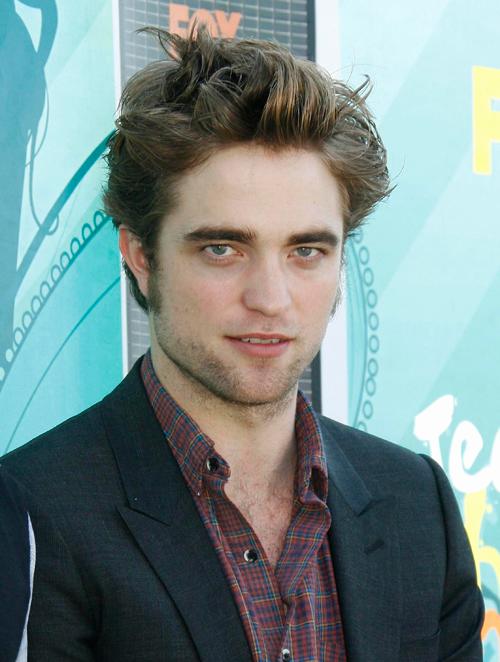 Another wave of Hollywood hotties is upon us as Moviefone releases this years "25 Under 25" list, touting who made bank, who has talent, who is just downright hot, under the age of 25. Obviously, the usual gorgeous suspects were all accounted for: Immortal heartthrob Robert Pattinson made his third appearance on the list along with love interest Kristen Stewart and fellow Twilight castmate and "25 Under 25" rookie, Taylor Lautner.
Article continues below advertisement
Other veteran stunners included Keira Knightley, Megan Fox, the-boy-with-the-hair Zac Efron and girlfriend Vanessa Hudgens, who is heralded as the new rom-com girl to watch. Scarlett Johansson graced the list again this year, continuing to dazzle critics with her charm, looks and talent. Slumdog Millionaire lovers Freida Pinto and Dev Patel made their debut on the list, solidifying their talent and monetary success sans game show.
Tween stars who made the cut this year included Dakota Fanning and Saoirse Ronan, who earned an Oscar nod for her role as the trouble-causing sister in Atonement.
The list goes on to name singers, actors and matinee idols sure to leave you slightly open mouthed. For the complete list of pictures, visit moviefone.com.
• Robert Pattinson, Years on List: 2007, 2008, 2009
• Megan Fox, 23, Years on List: 2007, 2008, 2009
Article continues below advertisement
• Scarlett Johansson, 24, Years on List: 2007, 2008, 2009
• Daniel Radcliffe, 20, Years on List: 2007, 2008, 2009
• Gemma Arterton, 23, Years on Lists: 2008, 2009
• Freida Pinto, 24, Years on List: 2009
• Vanessa Hudgens, 20, Years on List: 2009
• Dakota Fanning, 15, Years on List: 2008, 2009
• Shia LeBeouf, 23, Years on List: 2007, 2008, 2009
• Saoirse Ronan, 15, Years on List: 2008, 2009
• Kristen Stewart, 19, Years on List: 2007, 2008
• Ellen Page, 22, Years on the List: 2007, 2008, 2009
• Bobb'e J. Thompson, 13, Years on the List: 2009
• Michael Cera, 21, Years on the List: 2007, 2008, 2009
• Keira Knightley, 23, Years on the List: 2007, 2008, 2009
• Mia Wasikowska, 19, Years on List: 2009
• Dev Patel, 19, Years on List: 2009
• Miley Cyrus, 16, Years on List: 2008, 2009
• Emile Hirsch, 24, Years on List: 2007, 2009
• Chace Crawford, 24, Years on List: 2009
• Taylor Lautner, 17, Years on List: 2009
• Emma Watson, 19, Years on List: 2007, 2008, 2009
• Amanda Seyfried, 23, Years on List: 2008, 2009
• Carey Mulligan, 24, Years on List: 2009
• Zac Efron, 21, Years on Lists: 2007, 2008, 2009