NEWS
Hottest Dads According to Khloe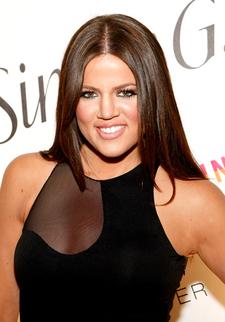 You know your Father's Day wouldn't be complete without finding out who Khloe Kardashian thinks are Hollywood's hottest dads, right?
You're in luck, then, because Khloe has taken it upon herself to blog about her Top 12 faves.
"With Father's Day just a few days away, I thought it would be funny to do a list of Hollywood's hottest dads (let's be serious, there are a TON of them these days LOL)," she writes. "I was initially trying to narrow it down to Top 5 but I got a bit carried away.....
Article continues below advertisement
Well here goes!
* Colin Farrell
* Hugh Jackman
* David Beckham
* Matthew McConaughey
* Johnny Depp
* Brad Pitt
* Gavin Rossdale
* Matt Damon
* Mark Wahlberg
* Ryan Phillippe
* Denzel Washington
* Mark Consuelos