NEWS
How Celebs Do Christmas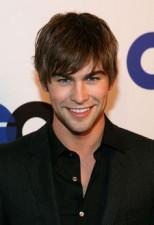 Despite being lavished with gifts all year, the stars are giddy about celebrating Christmas.
"I'm going home and chilling out with my boyfriend, my friends, my parents, my sister and my dog," Bubbly singer Colbie Caillat says.
In 's home, they deck the halls. "Every Christmas we watch Christmas Vacation with Chevy Chase on Christmas Eve," she tells me. "Then Christmas Day, we sing Happy Birthday Jesus."
Article continues below advertisement
American Idol Jordin Sparks reveals her holiday tradition. "Me, my mom, my dad and my brother have stockings we put up and then we have the presents we put under the tree," she tells me. "Me and my brother can never wait to open stuff and so my mom's like 'fine, you can open up your stocking, but that's it.' That's kind of what we do, but usually Christmas Eve is when all the extended family comes down and we all – the family – exchanges presents with each other. Christmas morning is just between our family – me, my dad, my mom and my brother."
"At my parent's house, we didn't decorate our tree until Christmas Eve," Tina Fey tells me. "We always watch A Christmas Carol and A Christmas Story every year."
"We have a new tradition," Jane Krakowski tells me. "We all get together on Christmas Eve, and we actually open our presents on Christmas Eve, which I don't necessarily believe in, but we do now with the immediate family. The next day, so much of our larger family comes, so I guess we do it not to make them jealous of what presents we got. Mostly, we hang out with the family, try not to argue and eat some turkey."
Article continues below advertisement
30 Rock's Katrina Bowden says, "My dad is from England, and every year he orders a box of Christmas crackers from Harrod's. They're these things that you pull from different sides – you pull it with someone -- and inside there are little toys, jokes and hats. Around the Christmas tree we all wear these paper crown hats. It's silly and fun, and it's something we've always done since I was little."
30 Rock star Keith Powell tells me, "It sounds really hokey, but my entire family wears matching pajamas. We all go to bed the night before, and wake up early on Christmas morning, exchange gifts, we all go back to bed and sit around and be lazy for the entire day.
What do they want?
Taylor Swift tells me, "I have this really weird fixation on thank-you notes. They're my favorite thing, so I always ask for really pretty thank-you notes."
Tina says there's nothing she really wants. "I'm really turning into a mom," Alice's mom tells me. "I'm turning into my mom, who for years was like 'I don't want anything.' I'm turning into the mom who is like 'just get me some socks.' That kind of nightmare-to-shop-for mom."
Article continues below advertisement
Sean Kingston wants a car. What kind? "Something to drive," he says.
, who is of Russian Jewish heritage, opts for socks.
"I'm really into cashmere socks," the Thousand Miles singer/songwriter tells me. "They're the ultimate socks. I've had my eye on these amazing, late 19th century Louis chairs. They're named after Louis The Fourteenth. I'm really into buying antiques."
Montel Williams wants time with his wife, Tara, who wants a villa in Lake Como, Italy. "We're trying to spend every single minute of the holiday together," he tells me. "That's my wish for the holiday, that would be the best gift I could get. To be with her."
Ice T wants only the finest things. "I'd like a plane, a gulfstream jet, a 200-foot yacht, a helicopter. No, I've got everything I want. I don't have any desires that I really need. I'm happy, really and truthfully. The things that I want are so out there it doesn't even make sense say them. If it happens, it happens."
30 Rock's Scott Adsit says, "I would like some nice drawing pencils and a really great pad."
Article continues below advertisement
Law And Order: SVU's Tamara Tunie says her wishlist is blank. "I'm blessed and I have an abundance of good in my life," she tells me. " I want everybody to be happy and healthy and have a safe holiday season."
's sister, Jennifer, says, "I want a mini cooper. I dream big."
Natasha Bedingfield tells me she just wants a day off; Al Roker admits his wish for peace is corny. "You just want everybody to be at peace and be safe and be home," he tells me.
Fall Out Boy's Pete Wentz says he hates t-shirts. "I don't need a t-shirt. I have too many tees. I want a motorcycle and world peace." Ashlee Simpson, are you listening?
's boy toy Chace Crawford admits "sandals and hand towels" are the worst gifts he's received.
What foods will they eat today?
"My nana makes almond mocha -- that toffee," Jordin says. "It is so, so good. It's toffee with chocolate and almonds on top. She also makes these things called wedding cake cookies. Oh my gosh, they're so good. My mouth is starting to water just thinking about it. I cannot wait."
Diane Kruger says, "The traditional German dish is ragout, and I love preparing it and making it. My mom usually makes it so I'm just usually the helping hand. It's very German. It cooks for ten hours, and it's just delicious."
Merry Christmas, everyone!