NEWS
'This Is Us' Finally Reveals How Jack Pearson Dies & It's More Heartbreaking Than We Ever Imagined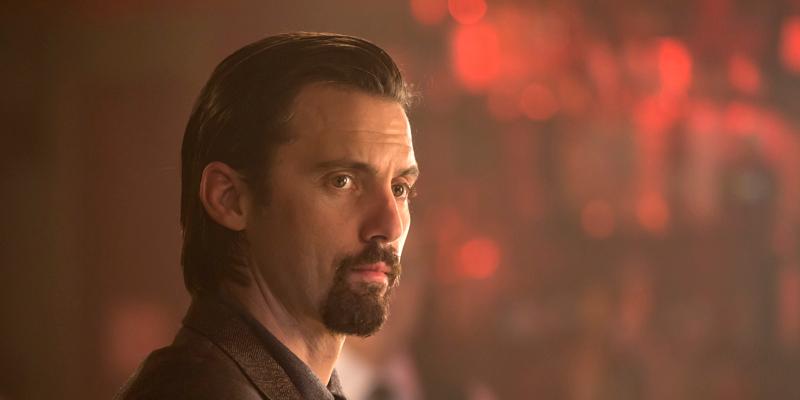 SPOILER ALERT (Seriously, unless you want This Is Us ruined FOREVER, please stop reading if you did not watch Sunday's special post-Super Bowl episode!)
Sunday finally brought the This Is Us episode fans have been dreading (and wishing would never come) — the story behind Jack Pearson's death. And whether you were rooting for the Patriots or the Eagles just minutes before in Super Bowl 52, fans were united in their grief as they finally learned how the world's most perfect dad and husband died.
Article continues below advertisement
After nearly two full seasons of hinting about his mysterious death, fans learned that Jack's untimely passing wasn't caused by one thing, but rather a series of unfortunate mishaps.
From a faulty 18-year-old crockpot to battery-less smoke detectors, the demise of the Pearson family's beloved patriarch seemed almost inevitable.
Ultimately, though, Jack's greatest downfall was Jack. His inability to let his family down in any way and his quest to be a "perfect" dad sadly cost him his life, and ironically, ruined his kids' lives forever.
Sunday's episode picked up where last week's episode left off, with a fire ferociously engulfing the Pearson home just after their drama-filled Super Bowl Sunday party. Jack was the first to wake up and see smoke, and he immediately took action. He went to save Randall and Kate (Kevin was at his girlfriend's house) from their bedrooms, but not without suffering through some serious burns along the way.
Article continues below advertisement
While he was able to get his entire family out of the house from a second story window, Jack went back into the smoke- and fire-engulfed home (unable to "disappoint" his little girl) after Kate screamed for their family dog, who was trapped inside. And while fans were ready to begin mourning the man you couldn't help but love, Jack made his triumphant and surprise exit with the dog, and a bag of the family's most valuable possessions (photo albums, family videos, and other prized mementos) in hand, right out the front door as the Pearson house exploded with flames.
With Jack still alive, and only having a few burns on his hands as reminders of what the family had just faced, it looked like he had cheated death, causing fans to wonder how or even if Jack would die this day.
However, after Jack and Rebecca dropped the kids off at Miguel's and went to the hospital to get Jack's wounds treated, it became clear that Jack's time was winding down, even though Rebecca (and the rest of the family) didn't realize it.
Article continues below advertisement
While the doctor gave Jack a clean bill of health, only saying that he took in a great deal of smoke but was healthy overall, Kate went to grab a snack from the vending machine with Jack's last words to her being a joke about her standing in front of the TV.
As a relieved Rebecca checked in with Randall and Kate over the phone, updating them on Jack's fine condition, doctors scrambled behind her to tend to a patient that seemed to be crashing.
Minutes later, just after Rebecca hung up the phone, a doctor informed her that Jack went into cardiac arrest and died shortly after.
Rebecca, initially in denial, took a bite of her candy bar, called the doctor delusional, and then ran to tell Jack that they had the wrong guy. Instead, Rebecca found her husband unresponsive in his hospital bed.
Jack's cause of death: a heart attack referred to as the widow-maker, which is brought on by heavy smoke inhalation. The smoke caused so much stress on Jack's lungs that he went into cardiac arrest.
Do you think Jack would have died if he had not gone back into the house? Sound off in the comments!