NEWS
How Justin Timberlake Fights Off the Nerves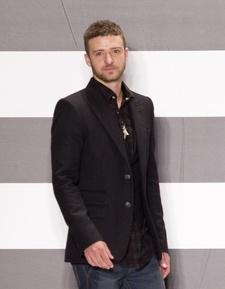 After performing countless sold-out shows to screaming audiences around the world — not to mention his recent habit of making hilarious guest appearances on Saturday Night Live — you'd think that Justin Timberlake wouldn't be at all nervous to face the relatively small crowd at NYC Fashion Week.
But as the superstar singer prepped backstage on Monday night to make his Fashion Week debut with his William Rast clothing line, the tension was so thick you could cut it with a knife.
Article continues below advertisement
"Before the show, Justin seemed really nervous," one witness inside the W Lounge tells OK!. "He'd brought an entire posse with him, including his mom."
To rest his nerves, JT spun a few of his own tunes in the lounge's DJ booth and nibbled on some food from POP Burger. But unlike several other nerve-wracked designers this week, the former boy-bander was not boozing it up backstage. "He was only drinking water," says the insider. "His mom and his friends were enjoying celebratory cocktails."
Perhaps the early absence of Justin's gal-pal Jessica Biel was what caused his anxiety. But, as his mother assured some folks backstage, "Jessica is really excited. She wouldn't miss this!" Of course, Jessica did eventually make the scene at the Bryant Park tents.
In true motherly fashion, JT's mom was most concerned about the potential for a particularly embarrassing situation to arise. "I don't know what Justin is going to do if he has to go to the bathroom!" she said backstage. "Those porta-potties are not cool."