NEWS
How Mindy Kaling, Chelsea Clinton and Google Are Inspiring The Next Generation of Women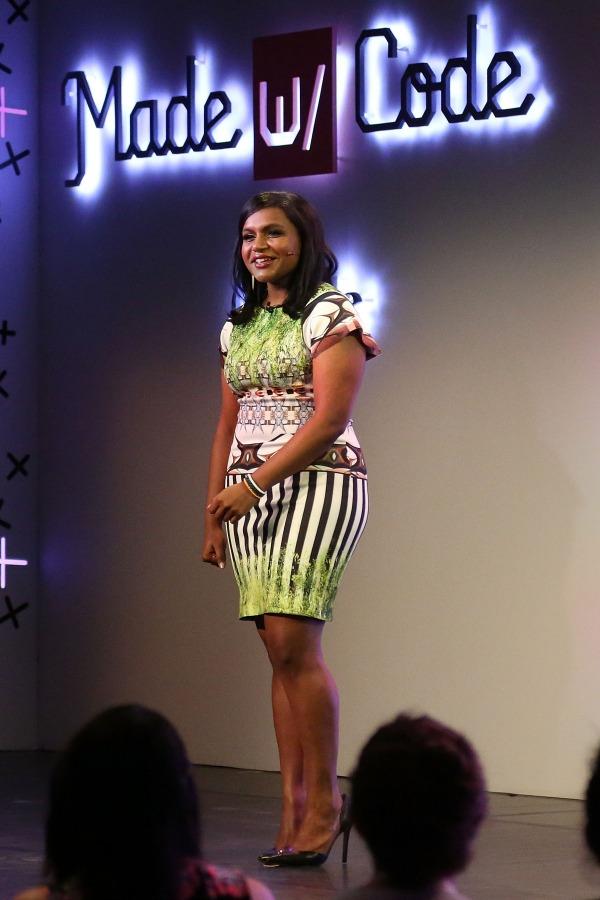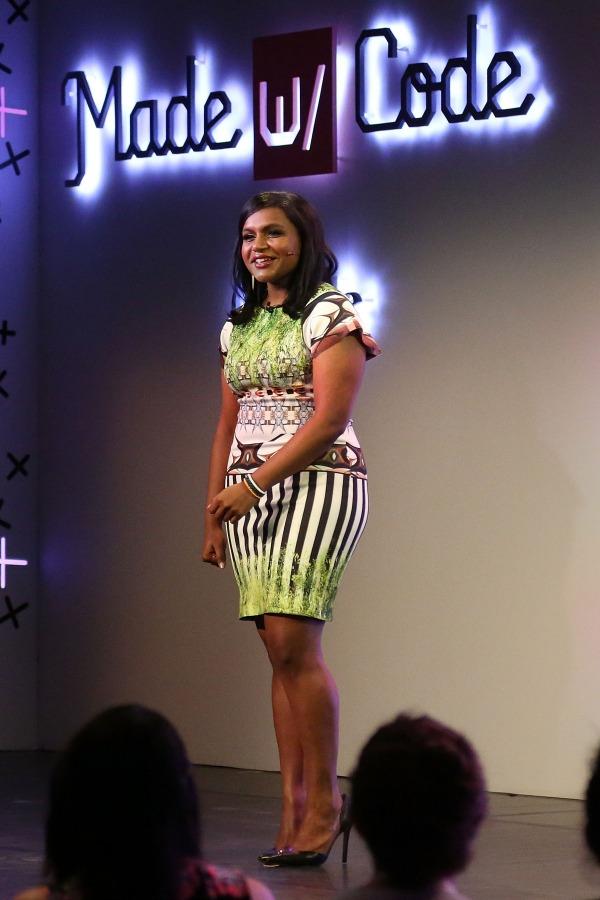 Article continues below advertisement
"We started Made with Code because even though increasingly more aspects in our lives are powered by technology, women aren't represented in the companies, labs, research, creative arts, design, organizations, and boardrooms that make technology happen."
I used to watch my mother knit. She used, what seemed to me, a complicated system of numbers and graphs, that gave her the roadmap to create hats, scarves, sweaters and dresses for me, with her hands. Based on a numeric system. It fascinated me, that she made it seem effortless, and yet I knew, it required a specific set of hand-eye coordination and a language that consisted of words like knit, purl, slip; in other words, code.
WATCH: Zendaya does NOT want to read boys' minds
Google hasn't cornered the marketing on knitting (not yet), but they are leaders in the world of technology, innovation and the Internet. And according to Made With Code website, only "1% of girls are majoring in Computer Science." Which is so interesting to me, as every girl I know is attached to her phone, which is filled with apps. Is it really true that only 1% of the apps I use (Snapchat, 2048, Instagram, Twitter, Tumblr) were created by boys?
Article continues below advertisement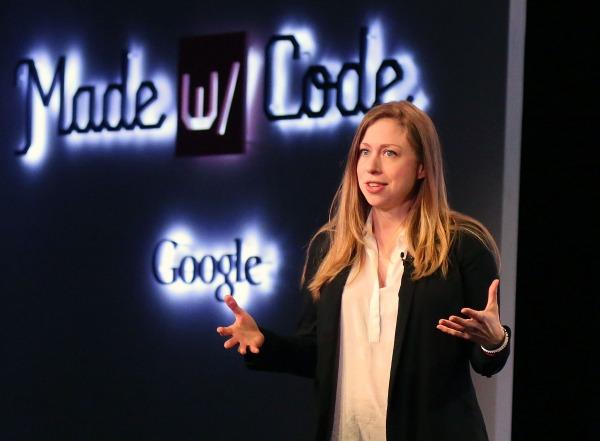 So when I had the opportunity to go to the Made With Code event, I jumped on it. I wanted to see what Google had in mind for us girls. And what they have in mind is pretty cool; they want girls to have a stake in the world of code and they're doing it with the Made With Code Initiative. Sure they lured us with the great Mindy Kaling and Chelsea Clinton, amongst others. That helped. And the popcorn. Even if Beyonce were in the house, Google didn't really need to lure us with star-power (although, seriously, I was psyched about Mindy and Chelsea) to remind us: Girls are as capable as boys are at coding. The whole event revolved around what you can do with code (I can make Merlin & Doctor Who Gifs? YES!) and how useful it is (Hello, have you seen my tumblr lately?). There were booths set up for us to make bracelets, beats and avatars using code. There I was, with a whole bunch of other girls, speaking in code. It was ah-maze-ing. (PS Google: How about an app template?)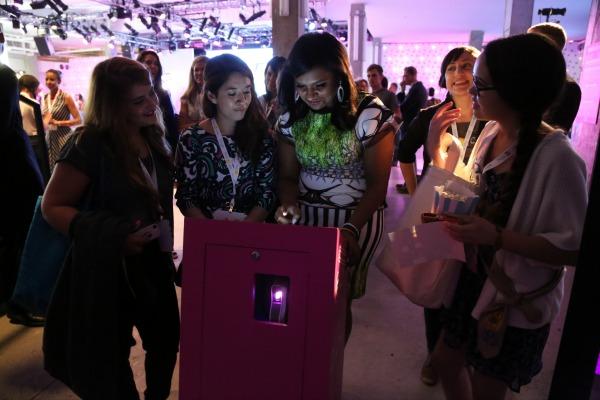 What is code, really? Code is how you program. Code is how you instruct a computer to make things work. Code is the language of today, and more specifically the future. Which is where Made With Code comes in, for us girls. If we're going to have a presence in the tech world, we need to start making code, we need to not shy away from it, we need to not consider it "men's work." Google has created an initiative for girls to succeed. Look, I know firsthand that I am capable of doing anything anyone else can do. I just have to apply myself. And I know that I like Math. And I love my apps. And look, I just took three years of Latin in Middle School. So, I can deal with Code, right?
Article continues below advertisement
OK! News: See LeBron James working out with his mom
It goes back to what I said before: my Mom made knitting look easy, but still, it is a skill that she's mastered over time. My mom has a skill, one that she uses her hands and her mind to create beautiful, complex pieces that I use. That's inspiring to me, and also, relatable. I'm only 13. All I have is time. Time to make things with Code.
Written by Ruby Karp
Are you intrigued by Google's Made With Code? What Internet-y things do you want to learn to do? Tell us in the comments below or on Twitter @OKMagazine.