NEWS
How The Stars Spend Super Bowl Sunday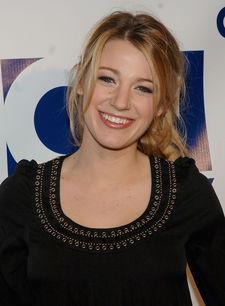 Football's biggest night is a great time to whoop it up.
Gossip Girl's Blake Lively tells me she's going to chow down while she watches the Super Bowl live in Phoenix.
"The more fattening, the better," she laughs. "Nachos, hot dogs, whatever they have. I've never been to the Super Bowl."
She's not alone in pigging out.
"I'm usually at home with my family, eating junk food," Cassie tells me. This year, she'll be in L.A. promoting her movie Step Up 2 but she considered going to Phoenix.
Article continues below advertisement
"I don't know much about football," Gossip Girl's Dreama Walker tells me. "I think my friends and I are going to rent out boxes and maybe see if we can win some money." Still, if it doesn't involve her favorite team, the Tampa Bay Buccaneers, she says, "I don't really have anything to do with it."
Some gals couldn't care less about the game.
"I'm performing Super Bowl Sunday," Keyshia Cole, who is part of the , tells me. "They're having a private party for the NFL players, but I'm sorry, I am not into football. Usually I might take my dogs Lyric, Lola and Gizmo to get groomed … or maybe clean up."
How do the players get ready for football's biggest night?
While the New York Giants' Amani Toomer tells me "I try to relax as much as possible" before the big game, his teammates are more serious.
"I'm just trying to take care of my body, making sure that when the game rolls around, I'm in the best shape I can be in," Michael Strahan tells me.
"These guys are a very good football team," Brandon Jacobs tells me. "We know we're going to have our work cut out for us, so right now we're getting our game plan on."
Good luck to the New York Giants and the New England Patriots. May the best team win.