NEWS
Howard K. Stern To Plead Not Guilty, Reports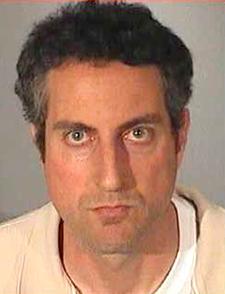 Anna Nicole Smith's former boyfriend/lawyer is planning to flat-out deny that he gave her drugs illegally when he appears in court today, according to reports.
TMZ says that Howard K. Stern is so adamant that he had nothing to do with supplying the prescription meds that she OD'd on that he's refusing to bargain with prosecutors.
The site says that rather than cut a deal with the DA that would see him plead guilty to lesser offenses, Stern is going to just enter a not guilty plea for the crime he was first charged with.
Article continues below advertisement
He's accused of conspiring with two doctors to supply the former Playboy Playmate of the Year with the cocktail of drugs that killed her in February 2007.
Recently a spokesperson for the Los Angeles County District Attorney's office told OK! that Howard, Dr. Khrisitine Eroshevich and Dr. Sandeep Kapoor, face a maximum sentence of five years and eight months each in state prison.
However, the judge will have complete discretion, and could even just give them probabation if they're found guilty.
Stern is currently out on $20,000 bail.
More celebrity mugshots here: