NEWS
Howard Stern Attacks Gabourey Sidibe's Weight; Claims She Will Never Work Again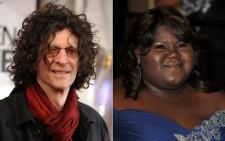 Political correctness is not one of Howard Stern's strong suits. He's known for his outlandish and controversial claims, but this time his mouth may have gone too far. The iconic radio personality led a verbal attack against Oscar nominee Gabourey Sidibe and her weight on his Sirius satellite show yesterday.
"There's the most enormous, fat black chick I've ever seen. She is enormous. Everyone's pretending she's a part of show business, and she's never going to be in another movie," he said. "She should have gotten the Best Actress award because she's never going to have another shot. What movie is she gonna be in?"
Article continues below advertisement
OK! NEWS: DOES GABOUREY SIDIBE NEED TO LOSE WEIGHT TO GAIN ROLES?
Howard and co-host Robin Quivers continued to discuss the impossibility of Gabby finding any work in Hollywood after her debut role in Precious.
"And Oprah's lying and saying you're going to have a brilliant career," Robin said.
Howard played segments of Oprah's speech for Gabby from Oscar night on his show, commenting and calling Oprah out on claims he feels will give Gabby false hope for her future.
"Oprah's another liar, a filthy liar," Howard added. "She's telling an enormous woman the size of a planet that she's going to have a career."
Gabby is already on her way to proving Howard wrong.
She is set to appear on the new Showtime series The C Word and her next big-screen appearance will be opposite Zoe Kravitz in the drama Yelling to the Sky.