NEWS
Howard Stern: If I Join 'Idol', Ellen's Out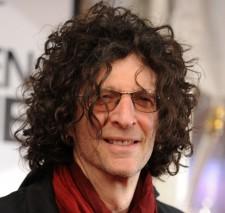 Is Howard Stern playing an elaborate joke on us or is he really in the running to replace Simon Cowell on American Idol?
Despite repeated denials from Idol judges that he's in talks with Fox, the shock jock keeps sharing his plans for the show. First up? He refuses to work with Ellen DeGeneres.
"I read in the paper that they want to give me $100 million to judge a karaoke contest, and that seems like pretty good pay for something as dumb as that," Howard told Entertainment Tonight about the Idol rumors.
Article continues below advertisement