NEWS
Howie Mandel Opens Up About Health Scare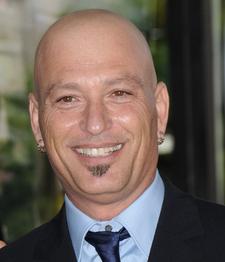 Howie Mandel is speaking up about his recent health scare and putting to rest rumors that he suffered a heart attack.
In an interview with Access Hollywood's Billy Bush on his nationally syndicated radio show The Billy Bush Show, the Deal or No Deal host says he's doing just fine.
"The doctors say my heart is strong and I did not have an attack," Mandel says. Howie was filming NBC's Howie Do It in Toronto on when he says he had a random checkup for insurance purposes. An EKG showed he had an irregular heartbeat but the doctor told him the problem could be corrected to get his heart back to a regular rhythm.
Article continues below advertisement
"They put you totally out and they take those defibrillators and they yell 'Clear!'" Howie explained. "They shock you and your heart goes back to a normal rhythm."
It was after the procedure on Monday night when Howie, who was advised not to eat before the procedure, says he "got dizzy at the elevator and I must have passed out because I woke up in a gurney in an ambulance on the way back to the hospital."
Mandel, who says doctors told him his heart was fine, was kept overnight at the hospital for observation. Of the whole experience, he says, "I was terrified because I try to stay healthy, work out, I eat well and to be in a public lobby of a hotel and start to feel dizzy and then have no memory after that and to wake up in an ambulance is terrifying."