NEWS
Howie Mandel Speaks Out On ADHD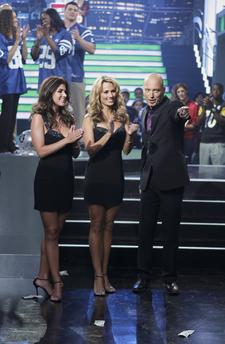 Howie Mandel is speaking out about his battle with Attention Deficit Hyperactivity Disorder.
"Anybody can get it, and it is not something that afflicts only kids," the Deal or No Deal host tells OK! about his new public service announcement for the Adult ADHD Is Real campaign.
"I personally wasn't diagnosed until I was an adult," says Howie.
"I'd had issues through my whole life that kind of complicated my life and made things a lot harder," Howie, 52, who also has a horror of germs thanks to obsessive compulsive disorder, says.
Article continues below advertisement
"But with diagnosis, you can learn coping skills, and there are treatments that can make your life a whole lot easier."
The veteran stand-up and St Elsewhere star reportedly won't shake hands with people unless they are wearing a latex gloves -- which he used to use a lot as props in his early stand-up.
Apparently, even his trademark bald head is related to his 'germ phobia'. He once told Howard Stern on the radio that he shaves his head because he feels that hair is unhygenic.