NEWS
Hudson's Emotional Message To Fans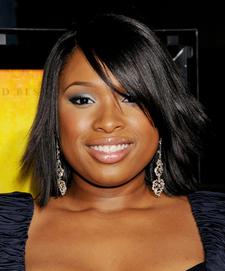 Jennifer Hudson is speaking up weeks after her mother, brother and nephew were killed in Chicago on Oct 24, posting a statement on her MySpace page to express her gratitude to fans.
"I want to thank each and every one of you for your thoughts and prayers during this difficult time," the Dreamgirls actress writes.
"My sister and I take great comfort and strength from your love and concern."
The Oscar winner bade a final good-bye to her slain family members, mother Darnell Donerson, brother Jason Hudson and nephew Julian King last week at a Chicago funeral service.
Article continues below advertisement
William Balfour, the estranged husband of Jennifer's sister, Julia, remains in police custody for his alleged connection with the murders, although he has yet to be formally charged.