NEWS
Hugh Jackman & Ava's Busy Big Apple Afternoon!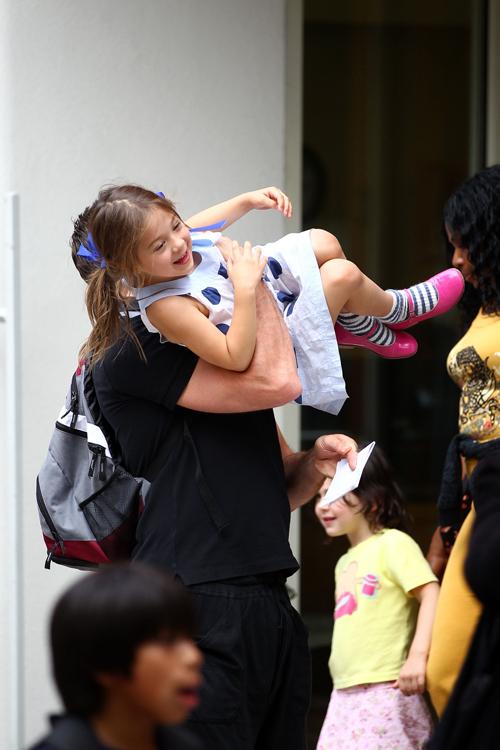 Hands on dad Hugh Jackman helps his daughter, Ava Eliot Jackman, tackle a banana Thursday as he picked her up after school in Greenwich Village NYC. The adorable father/daughter duo had a busy afternoon in the Big Apple. Ava had a little playtime with a friend outside school and then her and dad were off to dance class — on the subway!
Hugh is definitely a cheerful (and proud) dad! The smile rarely left his face as he took Ava to dance class!
Article continues below advertisement