NEWS
Hugh Jackman Rips Wolverine Leak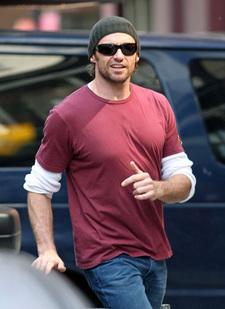 Hugh Jackman might not have the real razor claws to deal out some punishment on whoever leaked an unfinished copy of his movie, X-Men Origins: Wolverine onto the Internet, but the Australian hunk is none too happy with the thief.
"It's a serious crime and there's no doubt it's very disappointing -- I was heartbroken by it," Hugh told Australian media at a news conference today, Reuters reports. "Obviously people are seeing an unfinished film. It's like a Ferrari without a paint job."
Article continues below advertisement
One of those who viewed the pirated prequel to the X-Men movies—the finished version of which won't be released for almost a month—was columnist Roger Friedman of Fox News, who was fired after posting a review of the pirated movie.