NEWS
'Hunger Games' Star Liam Hemsworth "Bonded" With Josh Hutcherson While Throwing Up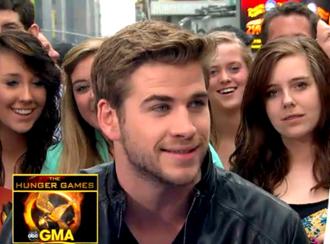 Article continues below advertisement
"Now that I've seen it, I feel great," he said. "It's honestly one of the most powerful films I've ever seen and everyone in it is amazing."
Liam also talked about how he had to prepare for the role by losing a little weight, but his co-star Josh Hutcherson got him hooked on White Castle.
"I didn't even know White Castle existed and then we went to Kentucky, where he's from, and we went to White Castle," he recalled. "We thought it was a good idea to play basketball right after White Castle and threw up a little bit together."
"It was a real bonding moment," Liam joked.
OK! GALLERY: THE CAST OF THE HUNGER GAMES STEPS OUT IN STYLE FOR BERLIN PREMIERE
Liam had very nice things to say, however, about his other co-star, Jennifer Lawrence.
"She's amazing. One of the best actresses I've ever worked with and so talented. She's perfect for this role. The character she plays is extremely courageous and young and doing really extraordinary things at such a young age and she is that person."
Liam also revealed the he "hopes" filming for the second Hunger Games film, Catching Fire, will begin "later this year."
Watch Liam's interview over at GMA!