NEWS
Ice-T, Coco's recipe for romance? Cereal and Kool-Aid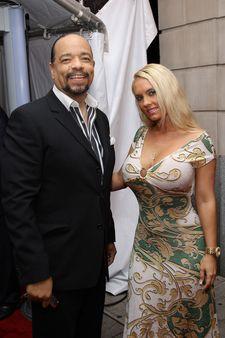 Ice-T, 49, and Coco, 28, celebrate their love with date nights every Sunday, where they watch movies, and he frequently fills her flower pot with fresh buds.
"We've been happily married seven years," Ice-T tells me. "I don't understand why all these people don't like being married. I guess they married the wrong person. It's all about finding your best friend." He says, "We are the mirror images of each other. If Coco wasn't a white blond, she'd be a black man and probably have a swagger like me. It's the same, but it's the opposite, but it matches. We're very similar and we just fell in love."
Article continues below advertisement
The simple things also give them pleasure.
"Give me some cereal," he riffs.
"Give me some Kool-Aid," she adds.