NEWS
Ice-T Gives Testimonies For Wife Coco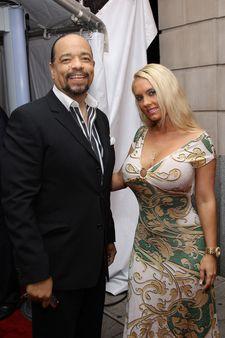 Ice-T keeps his love for wife Coco going strong by giving her testimonies in public.
"Your man ever give you a testimony?" the Law & Order: Special Victims Unit star, 51, asks me. Raising his voice, and his hands, Ice-T demonstrates. "'I love Coco. This is my woman, I love her.' I say it in the street, loud. 'Baby, I love you so much. You're so beautiful, you're so fly.'"
Coco adds, "He says it out of the blue, and it's very cute, but it embarrasses me."
Article continues below advertisement
How do they keep it hot?
"We spice it up," he says. "If you love somebody, you've gotta love their feet, you've gotta love between their fingers, you've gotta love the way they comb their hair, you've gotta love when they tie their shoes … you've gotta go 'ooh! Look how she ties her shoes.' You've gotta love somebody, so we just dig on each other all day. It's a good thing."