NEWS
Idol Contestant Disqualified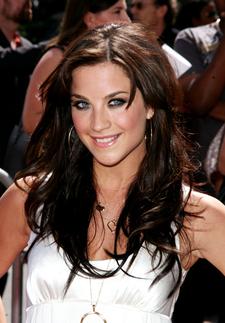 The buzz around American Idol hasn't been all good this year, as grumbling over a few contestants and their past in the music biz has been going on, especially rumors revolving around Joanna Pacitti.
The aspiring songstress was rumored to be a plant in the competition, because she has friends at A&R recrods and had songs featured in movies like Legally Blonde and the Nancy Drew soundtrack.
Joanna has been disqualified and replaced with Felicia Barton, after Fox released a statement late Wednesday saying they wanted to "avoid the appearance of impropriety."
Article continues below advertisement
"It has been determined that Joanna Pacitti is ineligible to continue in the competition," the statement reads.