NEWS
Idol Matt Giraud: A Dream Duet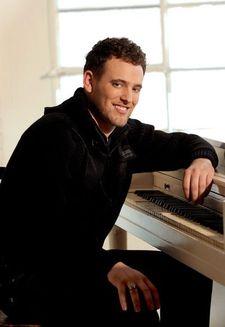 Eliminated American Idol contestant Matt Giraud knows who he would have picked as a duet partner for last night's rock duo performances.
"Kris Allen," he revealed when he stopped by the OK! office yesterday. "Me on the piano, and him on guitar, just rocking it out."
Matt and Kris do have a strong bond that started back during their Idol journey at Hollywood week.
"We actually roomed together when there were 150 of us in the competition," Matt said.
Article continues below advertisement
"We met at the same airport, rode in the same car and stayed roommates all the way up till the top nine were announced, and then I had to move out.
"I was like, 'Aw man, I guess this is it.' And he was like, 'You'll be back for the Wild Card. It was cool."
While Matt's also gotten buddy buddy with remaining Idol hopefuls Danny Gokey and Adam Lambert, he's a little more protective when it comes to 17-year-old performer – and last girl standing – Allison Iraheta.
"If she ever liked a guy, we'd be like, 'How old is he?'" Matt said.
"We made sure Allison got home on time and if she ever got into trouble, we were like 'Don't you ever do that again.' But you can't tell a little girl anything. It's in one ear and out the other," Matt explained, adding he's got one younger sister at home, so he knows what he's talking about.
Matt will be back in Los Angeles to perform in the Idol finale May 20.
Often a showcase of the finalists with a celeb singer, Matt knows who'd he like to rock the mic with that night
"Rihanna," he declared. "That's my boo!"
Well put, Matt!
Catch American Idol, the elimination round Wednesday, May 6 at 9 p.m. on Fox.