NEWS
Idol Tells Paula To Zip It!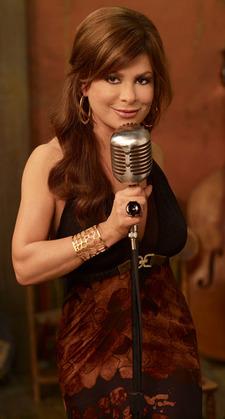 Looks like there's yet more behind-the-scenes tension at American Idol.
According to TMZ.com the show's producers are not happy about Paula Abdul's recent outbursts about fellow judge Simon Cowell and the makers of the show.
And apparently they stepped in yesterday to tell Paula that she was not to spout off again when she appeared on Letterman last night.
A couple of days ago, the Straight Up singer she had been made to feel "terribly nervous", because Idol bosses allowed her stalker Paula Goodspeed, who later commited suicide, to audition despite her protests.
Article continues below advertisement
Then yesterday she said on the Martha Stewart Show that Simon was like an "uncontrollable" family member that she had never asked for.
But before the judge had a chance to continue her campaign on The Late Show last night, Idol bosses are said to have stepped.
The site reports that, "A.I. suits got in touch with Paula and demanded that she not stoke the coals.
"A.I. made it clear -- they were paying Paula's bills so she needed to play by their rules."
With the show set to premiere early next month, this doesn't seem like a happy atmosphere to begin the eighth season with!
But TMZ also claims that, in spite of rumors that Paula will be replaced at the end of this season, Idol has opened negotiation to host season nine of the show.