NEWS
Idols Weigh in on Paula's Performance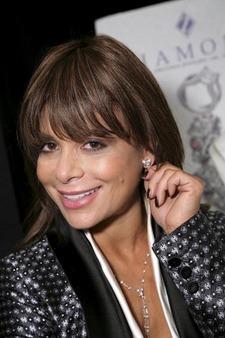 Paula Abdul has spent seven seasons judging the talents of others on American Idol from the comfortable judge's chair, but this past Sunday she returned to the stage. The "Opposites Attract" singer — along with co-judge Randy Jackson — was the pre-Super Bowl entertainment. Paula performed her new single, "Dance Like There's No Tomorrow" for the pre-taped show.
But what did past American Idol-ers think of Paula's performance?
Article continues below advertisement
Kimberly Lock had no complaints. "Of course it's fair for her to judge and perform. Randy & Simon still produce records. I think Paula's performance and the song are exactly what we want from Paula: great dancing and really good dance song. I've never seen her in concert but from what I hear, back in the day, her concerts were right up there with Madonna and Janet."