NEWS
The Incredibly Shrinking Osmonds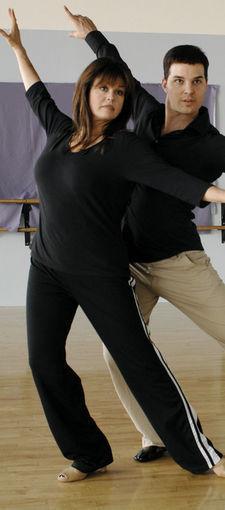 Dancing With the Stars semifinalist Marie Osmond has lost an incredible 30 pounds while foxtrotting, rumba-ing and occasionally fainting on the hit ABC reality show — and now she's put her famous brothers on a diet as well!
The combination of Marie's Nutrisystem diet plan and hours of grueling dance practice have worked so well for the 48-year-old entertainer, that she's out to convince her family to join in on the pound-shedding activities. "She put all of us on Nutrisystem now," her brother Merrill Osmond laughs to OK! "We're just starting. She's a great example. We're so proud of her. Now we all have to lose some weight!"
Article continues below advertisement
Marie explains that her brothers' hectic performing schedule requires an easy diet: "These guys work so much and Nutrisystem is convenient. You just pull a box of food and it tastes good and you also eat salads, vegetables and fruits."
By Oct. 2, Marie had lost 20 pounds from the diet and exercise combo. And after the Nov. 19 final four performance show, she revealed to OK! her weight loss should now add up to a perfect score: "30 pounds. Three tens! C'mon Bruno!"
Marie's brother Jimmy Osmond said he'd love to match his sister's impressive weight loss. "I'm just getting started."
And it's not just weight loss that has the family working together. Recently, Donny Osmond announced that he and Marie, who rocketed to fame together as a duo in the 1970s, will be performing a string of shows together at the MGM Grand in Las Vegas next July. "Marie and I have decided we're coming back together again," Donny said about the upcoming shows. "The two of us can hardly wait."
Meanwhile, Marie, who earned the lowest cumulative score of the night although she was praised by the judges, said she's not going to cook a big Thanksgiving feast. "I'm going to take my kids out to dinner this year."
For more about Marie, including the personal health and family battles she's had to face in recent weeks, pick up the new issue of OK! — on newsstands Wednesday.
By Carole Glines