NEWS
Inside Jennifer's Family Turmoil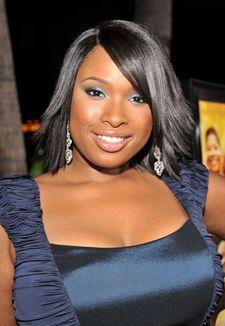 During Monday's memorial service for her mother Darnell Donerson, brother Jason Hudson and her 7-year-old nephew, Julian King, Jennifer Hudson somehow managed to keep a brave face, breaking down only in front of her fiance David Otunga, who an insider says "wiped her tears and held her close" as they followed a procession of three hearses and a horse-drawn trolley (carrying Julian's body) to Chicago's Apostolic Church of God on Nov. 3.
Article continues below advertisement
Several of Hudson's celeb friends, including Oprah Winfrey, American Idol's Fantasia and Queen Latifah, were part of the 450 people at the service. But despite the show of support for the Oscar winner, a family insider tells OK! that trouble is brewing between Hudson, 27, and her sister Julia.
"Jennifer and Julia do not seem to be getting along," the insider tells OK!. "She Julia probably feels that the spotlight has been on Jennifer's struggle, completely overshadowing the fact that she lost a s0n."
Another reason may also be Julia's estranged relationship with William Balfour. Balfour, 27, is currently in custody for a parole violation but is being considered a "person of interest" by authorities in the Hudson triple murders.
"If William is responsible for the slayings, it is because of his relationship with Julia," the family insider tells OK!.
But whatever Julia may be feeling, Jennifer was clearly devastated by the news of her family's murders and appeared "visibly shaken" as she made her way into the Cook County Medical Examiner's Office on Oct. 28 to identify her nephew Julian King's body.
ME spokesperson, Sean Howard, tells OK!, "She bravely stood up and said 'We're gonna get through this.'" Jennifer later told authorities, "I thank you for helping us with this. God is going to get me through this, and because you helped us, God is going to bless you."
For the entire story on Jennifer's family tragedy, pick up the new OK!--on newsstands everywhere on Thursday!