NEWS
Inside John Mayer's "Mystery Date"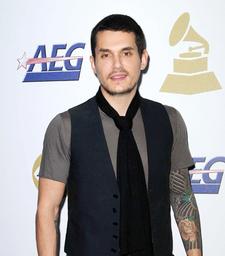 On Wednesday, Jan. 28, John Mayer was spotted having dinner at Marix Tex Mex Cafe in Santa Monica with a blonde, starting a whirlwind of rumors that Jennifer Aniston's on-again, off-again boyfriend was already looking elsewhere for romance.
An eyewitness dismisses the talk of cheating, however, saying the dinner was strictly professional.
"I wouldn't say it was a date," says the source. "They were in deep discussion about a script she had with her. I wouldn't say that they were flirting at all. They had their hands to themselves the whole time. It was more of a meeting than anything else."
Article continues below advertisement
After the dinner, both John and the blonde, who remains unidentified, left separately in their own vehicles. To further dampen the rumors, Perez Hilton quotes a source as saying, "After that, John headed to Jennifer's house at 12:30 A.M. and stayed until around noon on Thursday."
Take that, John and Jen naysayers!
By Patricia Ramos