NEWS
Introducing the New Face of Next Direct!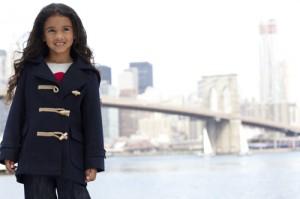 Congratulations to 5-year-old Savannah L. from Slidell, La. She has been named the very worthy winner of our Next Direct Children's Modeling competition in an awards show (at the Globe Theater in L.A.) presented by Eva La Rue, star of CSI Miami, and Jessica Denay, Team OK! member and founder of the Hot Moms Club — with DJ Tony Okungbowa from the Ellen Degeneres show spinning his special magic on the decks.
Article continues below advertisement
The show was the culmination of a whole weekend of fun at Universal Studios for ouf 50 great-looking young finalists (chosen by over 2-million votes on Facebook) plus their proud parents. In addition to photo shoots, dance classes, and private studio tours, the kids the run of this fabulous theme park. What a great way to launch Next Direct in the US of A!
Recently, as the new face of Next Direct, Savannah was whisked off to NYC, where she took part in her first photo shoot ever! Her prize also includes a $100,000 education scholarship, plus representation by top agency Wilhelmina Models. Look out for her pictures on www.nextdirect.com — and on Facebook too!
Here's a sneak peek of Savannah's photo shoot!