NEWS
Is Oprah The New Jay Z? All Signs Point To Yes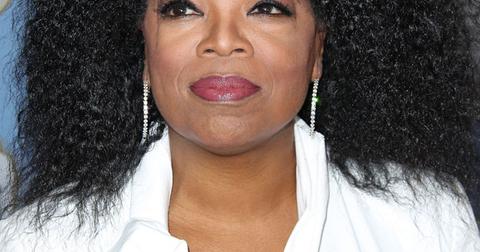 View all comments
Unless you've been living under a super-sized rock  you'll know that Donald Sterling, owner of The Los Angeles Clippers and pretty much a confirmed racist, was banned from the NBA for life this week after incriminating audio surfaced of him making negative remarks about African Americans.
OK! News: The amazing sports records you had no idea even existed
And while he still technically owns the team, he's under heavy pressure to sell it. So LA being LA, some major Hollywood heavy-hitters are eyeing that sweet, sweet spot. Or maybe they just want to hang out with Blake Griffin?
Article continues below advertisement
PHOTOS: The most awkward photos of celebrities trying to play sports
Whatever the case, ESPN is reporting that Oprah Winfrey (Yes, OPRAH WINFREY) is considering a joint bid for the team along with fellow billionaires David Geffen and Larry Ellison.
"Oprah Winfrey is in discussions with David Geffen and Larry Ellison to make a bid for the Los Angeles Clippers should the team become available," Winfrey spokeswoman Nicole Nichols said in a statement.
So is Oprah the new Jay Z? Only time will tell!
Think Oprah would be a good NBA owner? Think she should stick to TV? Tell us in the comments or tweet us @OKMagazine.