NEWS
Isaiah Washington: Grey's Firing "Disgusting"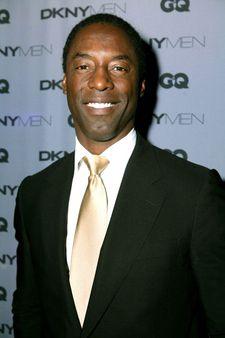 Former Grey's Anatomy star Isaiah Washington is opening up about the latest scandal to rock the show: the firing of actress Brooke Smith.
Washington, who was axed from the show himself back in 2007 for reportedly making a homosexual slur against co-star T.R. Knight, had this to say about the show's decision to get rid of Smith, who plays a gay character.
"I look at a brilliant actress, whom I have adored since I first saw her in Silence of the Lambs. For her to be treated this way, I find very interesting," he tells TV Guide's Nov. issue. "The fact is that, just before the holidays, you have a mother, a wonderful actress removed from a steady income without the proper reasoning behind it...You look at the way another consummate professional is treated because her character, her story line potentially made producers uncomfortable."
Article continues below advertisement
Washington adds, "Now that I see what they're doing to a show that I love and I care about, I think it's disgusting. The fact that Shonda has been put in this position is extremely unfair. It's unfortunate because it was probably at the time,the most progressive show on television. Now I see it being systematically torn apart. Bring Burke back!"