NEWS
Isla's a Super-Mom!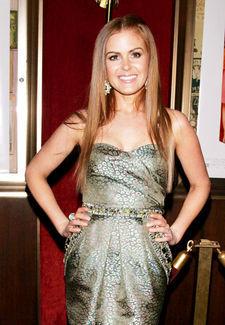 Maybe Isla Fisher's latest movie should have been called Confessions of a Workaholic.
After all, it's only the most committed Hollywood actress who'd go back to work with a 1-year-old baby in tow.
But celebrity costume-designer Patricia Field, who worked with Sacha Baron Cohen's baby mamma on Shopaholic, says that the star had no trouble juggling acting with looking after little Olive.
"She's great with Olive," Patricia told OK! while celebrating her 68th birthday at D'Or at the Dream Hotel in New York on Feb 15.
MORE ON:
Sacha Baron Cohen
Article continues below advertisement
"She's a young girl with plenty of energy -- it was a great time for her to have a kid. I was wondering how she was going to manage the movie and having an infant, but she did it."
The designer, who put together the wardrobe for the first Sex and the City movie, also told us that she hasn't signed up for the sequel yet.
"It's too early," she said. "There isn't even a script."
By Oliver Coleman