NEWS
'This Is It' Makes $200 Million Worldwide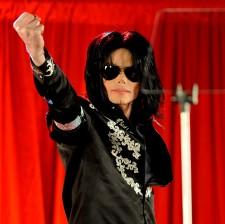 Michael Jackson has scored a thriller at the box office, raking in more than $200 million for his behind-the-scenes concert documentary Michael Jackson's This Is It.
The movie has made $61 million in the US and it has exceeded $140 million overseas, a figure that includes $27.2 million in Japan, $14.3 million in the UK and $12.1 million in Germany.
Sony bosses say the movie has done so well because the King of Pop's fans are seeing the film again and again.
Article continues below advertisement
This Is It captures Michael's final performances as he rehearsed for his final 50-date retirement tour. In the movie he performs such hits as ''Beat It,'' ''Thriller,'' ''Human Nature'' and ''Billie Jean.''
The $200 million-plus gross is almost three times more than last year's Hannah Montana/Miley Cyrus: Best of Both Worlds Concert Tour - a movie some box-office watchers had used as a benchmark for This Is It.
Michael's movie opened on Oct. 28 for a planned two-week run, but has since been extended until early next month.