NEWS
It's Earth Day...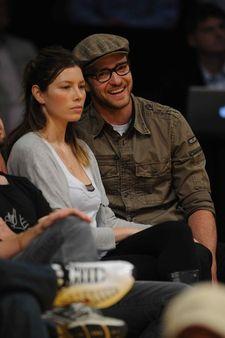 Tonight I could be joining expected celebs like Matthew McConaughey, Shawn Johnson and David Spade at The Malibu Lumber Yard, an upscale, eco-friendly retail (therapy) center that will house gems like Intermix, alice + olivia, Gerber's Café Habana and Crumbs Bake Shop. The stores are among my favorites, and Café Habana is nostalgic, a dearly missed haunt across the street from my NYC apartment. But, after a late night at work, Malibu felt like a far drive.
Article continues below advertisement
I could have stopped at the Earth Day party at Kitson Maria Menounos is hosting to help launch new eco-chic line of apparel LIV GRN. Instead, I'm on my couch watching the Lakers in their second playoff game of the season.
The Lakers are one of my favorite finds since moving to the City of Angels last year. I've been lucky to go to more than a handful of games and the energy at each is palpable – and the players just so lovable, on the court and off. I'm such a chic, I know.
The other day I went to an event Laker Lamar Odum had to raise funds for his Cathy's Kids Foundation that helps under-privileged kids. My friend, Cincinnati Bengals linebacker Dhani Jones, must have become even more popular since his Travel Channel show "Dhani Tackles the Globe" debuted than I'd realized because we were nearly run off the road by a couple of teenage girls trying to take his photo en route – and we were the belles of the ball when the sports writers in attendance saw the unexpected treat.
The teens with the digital cameras out their car window was enough of a turn-off to dissuade me from pulling out my own camera when I met Lamar and after a brief introduction I left him to discuss bowties with Dhani as I was introduced to his teammate Luke Walton. Luke's even cuter in person than from a distance on the court - and very friendly.
I've been invited to the next home playoff game and can't wait - for that I'll miss a night of watching Adam Lambert on American Idol pre-Laker game. In the meantime, I'm enjoying watching the game from the comfort of my couch – and just got a text that Justin Timberlake and Jessica Biel are at the game making out on the sidelines! What better way to put break up rumors to rest than make out on live TV Gotta love the Lake Show ;) xo